Morning Meteorologist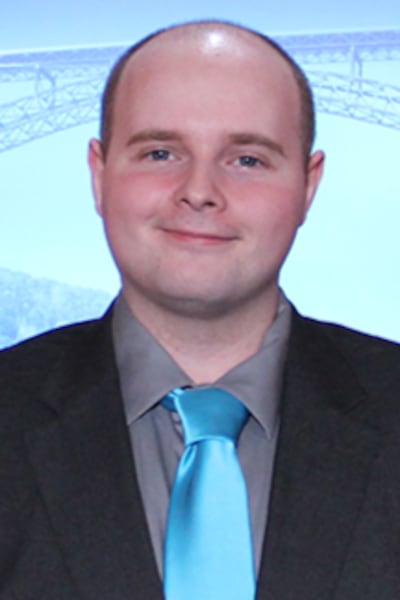 Jeffrey comes to us from Woodstock, VA in the beautiful Shenandoah Valley. He was born in Alexandria, VA and knew he wanted to be a meteorologist ever since watching live coverage of the La Plata tornado in 2002 at the age of 6. The ability to see see rain on radar and know it's coming really struck a chord with him at a young age.
Graduating from Central High School in 2013, Jeffrey started working at Arby's full time as a Shift Manager while attending Lord Fairfax Community College part time. After making his way through community college and earning his Associate Degree in Science, Jeffrey was accepted into Virginia Tech in the Spring of 2019. Majoring in Meteorology, he is set to graduate in May 2022. During his time at Virginia Tech, Jeffrey has done weather for WUVT Radio, and has also participated in the Hokie Storm Chase.
In his free time Jeffrey enjoys cooking, playing video games, watching the weather outside, spending time with his wife, and playing with his cat.
Catch Jeffrey on WVVA Today and WVVA at Noon, and if you see him out and about, be sure to say hi!