Multimedia Journalist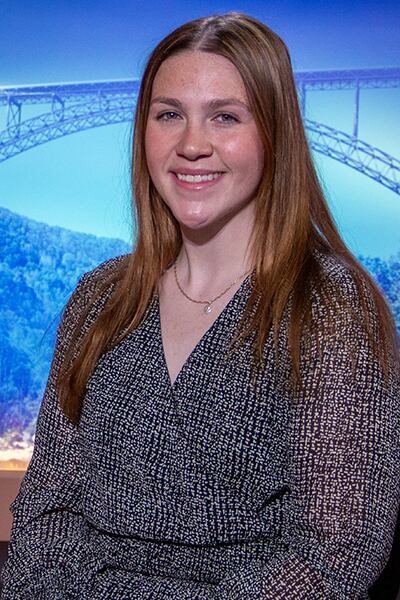 Gailyn graduated from Concord University in the Spring of 2019 with a Bachelor of Arts, majoring in English/ Journalism and minoring in Sociology. During her time at Concord, Gailyn was a staff writer for the student newspaper, "The Concordian," and received the 2019 Outstanding Journalist Award for her work.
Following an internship with The Register-Herald her senior year of college, Gailyn was asked to stay on as a freelance writer. She worked with the paper for two years before stepping into journalism full-time with Lootpress- a digital media publication operating out of Raleigh County.
A West Virginia native, Gailyn has always been devoted to telling the stories of the Mountain State. When she isn't working, she enjoys reading, taking advantage of West Virginia's many outdoor activities and spending time with her husband Chris, their two cats, Wednesday and Clementine, and their dog, Gaia.
If you have any story ideas or just want to say hello feel free to email Gailyn at gmarkham@wvva.com