President David Olive named Chancellor of Bluefield University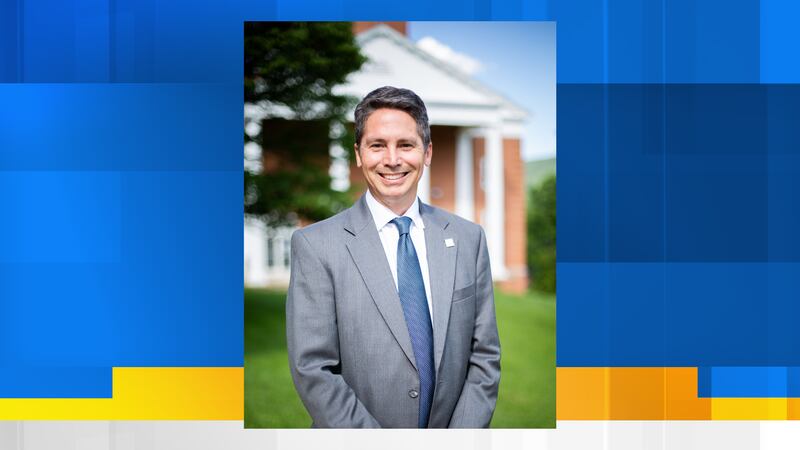 Published: Nov. 21, 2023 at 3:18 PM EST
BLUEFIELD, Va. (WVVA) - Dr. David W. Olive has been appointed as Chancellor by the Bluefield University Board of Trustees. This appointment comes just ahead of Olive's upcoming retirement from the university.
Olive is the first to be appointed as Chancellor at BU.
He will commence his duties, which primarily include advocacy, fundraising, and outreach, on January 1, 2024, with BU's Provost, Dr. Michael Salmeier, assuming the title and responsibilities of Interim President and Provost that day as well.
Olive will continue to work on campus through his announced retirement date of June 30, 2024.
Following that date, Olive has shared an openness to continue supporting for the mission and work of the university.
"As I shared in my announcement at the beginning of the academic year, Kathryn and I will always be two of Bluefield University's greatest cheerleaders," said Olive. "We look forward to continuing our support of this venerable institution in the years ahead."
Bluefield University said in a press release that Olive's appointment is in recognition of his more than 16 years of "successful years of service as president and his commitment to the students, faculty, and staff of Bluefield and its surrounding communities."
"By honoring Dr. Olive with this title, he will forever be a recognized ambassador for Bluefield University," said Jack Reasor, Chair of the Board of Trustees. "We are pleased to recognize him for his wonderful service to the Bluefield community as our second longest-tenured President. He and his wife, Kathryn, have successfully moved the University forward through many changes that have occurred since 2007."
Bluefield University continues its search for its tenth president. In its fall meeting, the Board of Trustees appointed a search committee and retained the services of CarterBaldwin, a national search firm, to assist the search committee in its duties. The Board intends to make an announcement regarding Bluefield's next appointed president at or near the Spring 2024 meeting of the Board of Trustees. Future search updates can be found on the University website at www.bluefield.edu/presidential-search.
Copyright 2023 WVVA. All rights reserved.