Heavy wind and rain on tap for today
Grab that umbrella and heavy coat today.
Published: Nov. 21, 2023 at 6:41 AM EST
A few advisories are in effect this morning. A Wind Advisory continues until this evening at 6 PM. Sustained winds from the southeast at 15 to 25 mph are likely, with wind gusts of up to 50 mph are possible. If you happen to have any inflatable Christmas decorations on display already, you'll want to bring those in for the time being, same with any trash cans.
Meanwhile a Winter Weather Advisory is in effect until 1 PM for Pocahontas County. This brief period could result in temperatures cold enough to produce some freezing rain and sleet in the area, so please exercise caution today.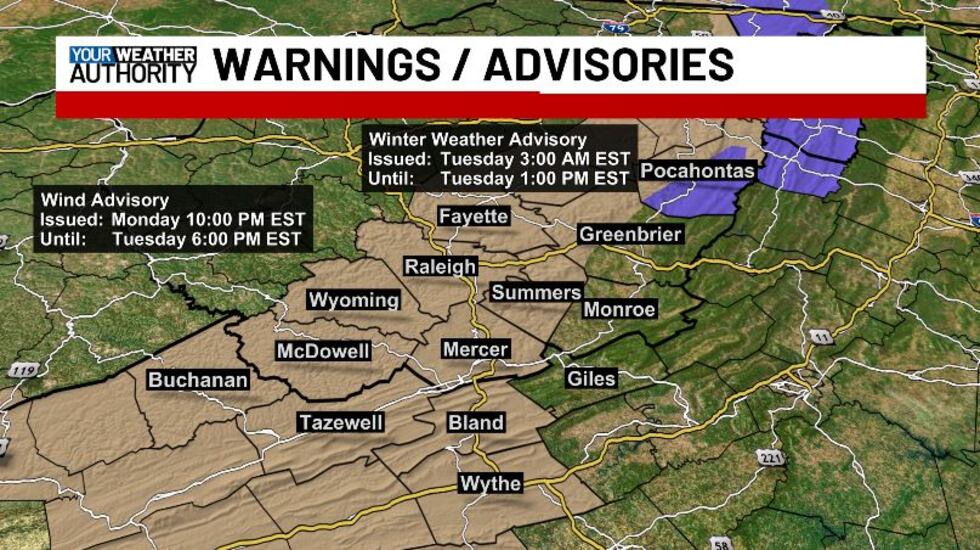 Today is going to be wet all around. We're looking at the widespread heavy rain to begin right around 6 AM for most of the Two Virginias. Rain will continue for the better part of the day, resulting in up to an inch of rain possible for most of our area. We do need to be aware of the risk of flooding though, as areas with poor drainage could be at risk with all of the rain we'll see. Much of our area is under a marginal risk for excessive rainfall. High temperatures today will be seasonable again today, sitting in the low 50s. Winds will start to die down this afternoon.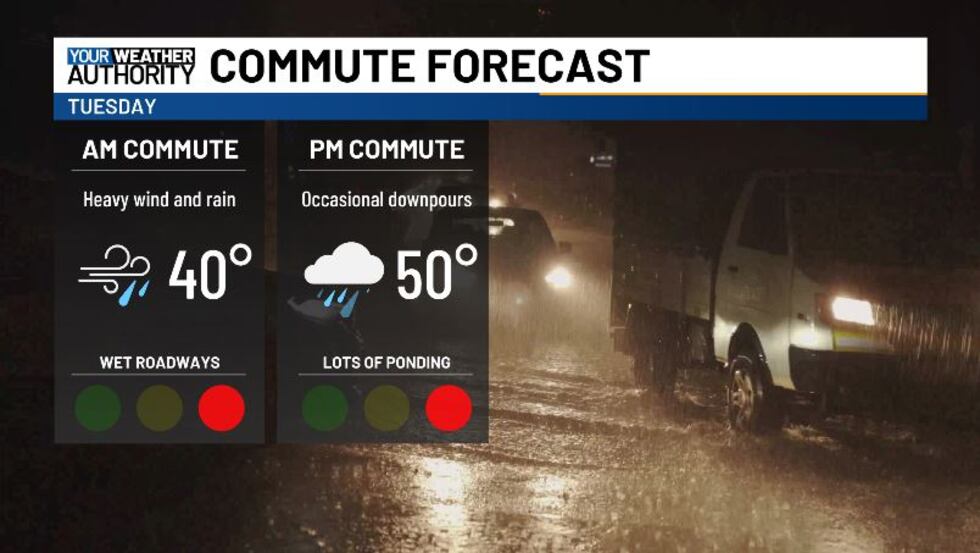 Things will dry up a little bit on Wednesday, but we could still see a few stray rain showers. High temperatures will be reaching up into the upper 40s and low 50s again. Winds will be on the lighter side throughout Wednesday, making for a better commute than today. Heading into Thanksgiving we're going to be looking dry.
Copyright 2023 WVVA. All rights reserved.