Rain and wind are on tap for Tuesday
A strong frontal system moves in tomorrow
Published: Nov. 20, 2023 at 4:48 PM EST
Rain showers will develop overnight as a front heads in our direction. We'll otherwise be cloudy and windy overnight, with low temps in the upper 30s-mid 40s. Tomorrow will bring widespread rain, and on and off throughout the day. Heavy downpours will be possible at times, and wind gusts on occasion could be in the 30-55 MPH range. Secure any decor/outside items! Sporadic power loss can't be ruled out either due to the wet ground on tomorrow.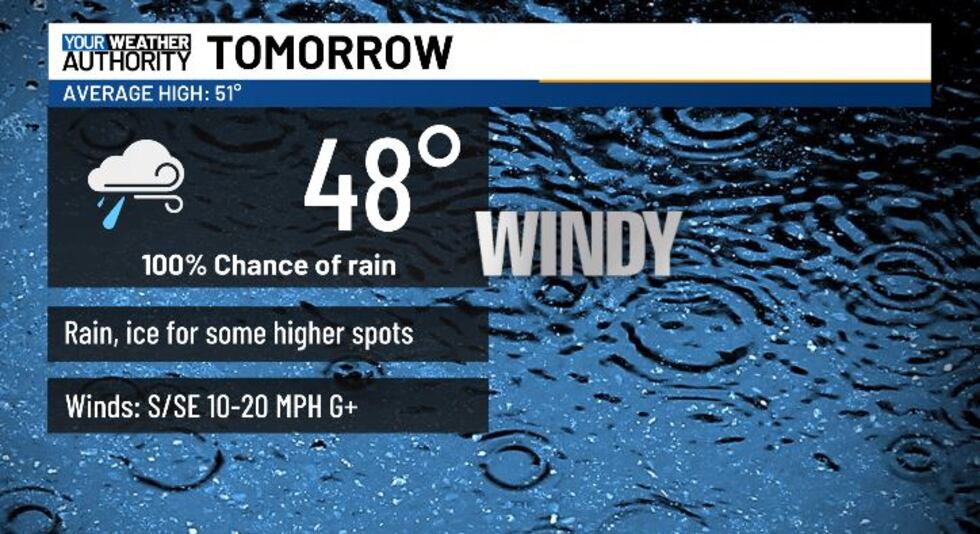 A WIND ADVISORY HAS BEEN ISSUED FOR MOST OF OUR VIEWING AREA TONIGHT-TUESDAY AFTERNOON.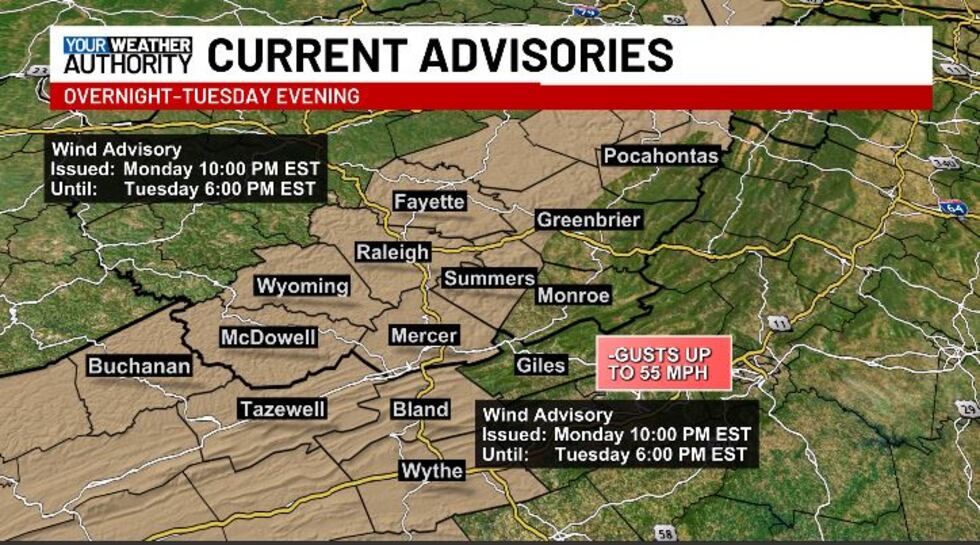 Highs will only make it into the 40s for most Tuesday afternoon. ICE will also be possible for some higher spots at times on Tuesday where temps will remain colder. A WINTER WEATHER ADVISORY is in effect for NW Pocahontas county overnight-Tuesday for freezing rain that could accumulate to 0.25″ (mainly on elevated surfaces). SLICK AREAS, ESPECIALLY ON BRIDGES AND OVERPASSES, WILL BE POSSIBLE! STAY SAFE!
Rain/any ice will fade away by late Tuesday night-early Wednesday. Low temps will remain in the upper 30s-low 40s.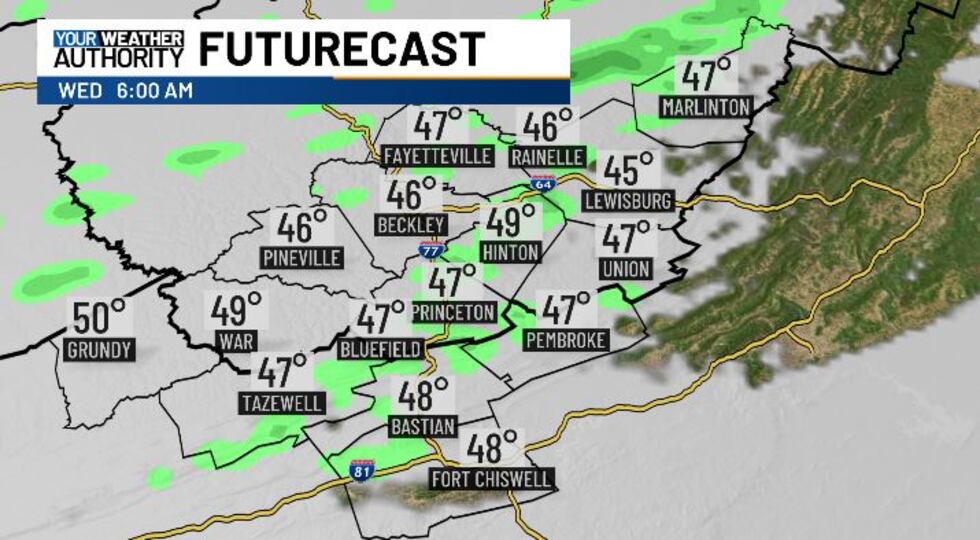 Wednesday afternoon, we'll be breezy and cool, with highs in the 40s. Wednesday night, we will clear out more, and low temps will drop into the 20s and 30s.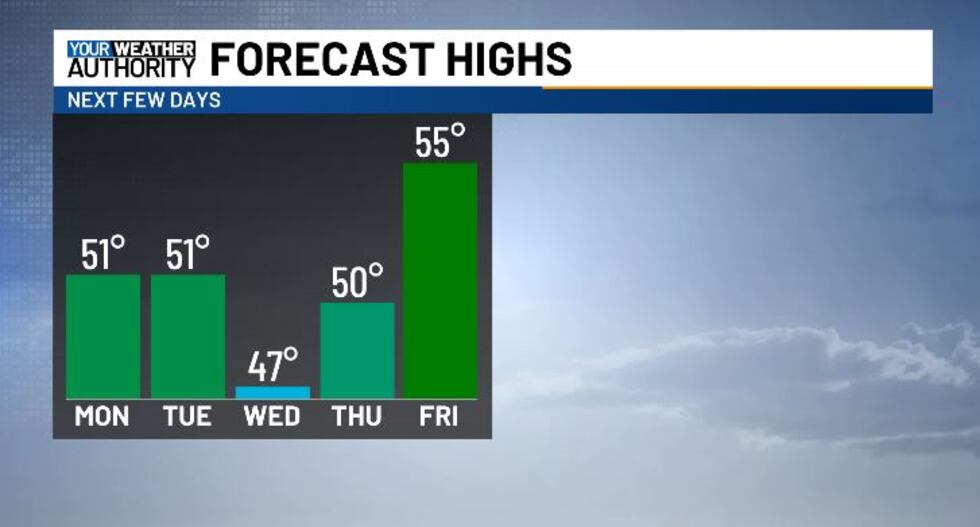 Thanksgiving is looking fair this year, with seasonable temps in the low 50s and passing clouds. Low temps Thursday night will hit the 20s and 30s, and we'll have a frosty but quiet start to Black Friday...
STAY TUNED
BLUEFIELD, W.Va. (WVVA) -
Copyright 2023 WVVA. All rights reserved.