Sunny and dry again tomorrow, wet weather returns next week
Highs will be on the downward trend as we head into the work week.
Published: Nov. 18, 2023 at 4:56 PM EST
We're going to be quiet overnight as high pressure builds in. This will leave us with mostly clear skies and temperatures down in the low 30s. This will transition into sunny skies on Sunday, with highs in the mid 50s. Tomorrow will be a beautiful day, perfect for some outdoor lunch.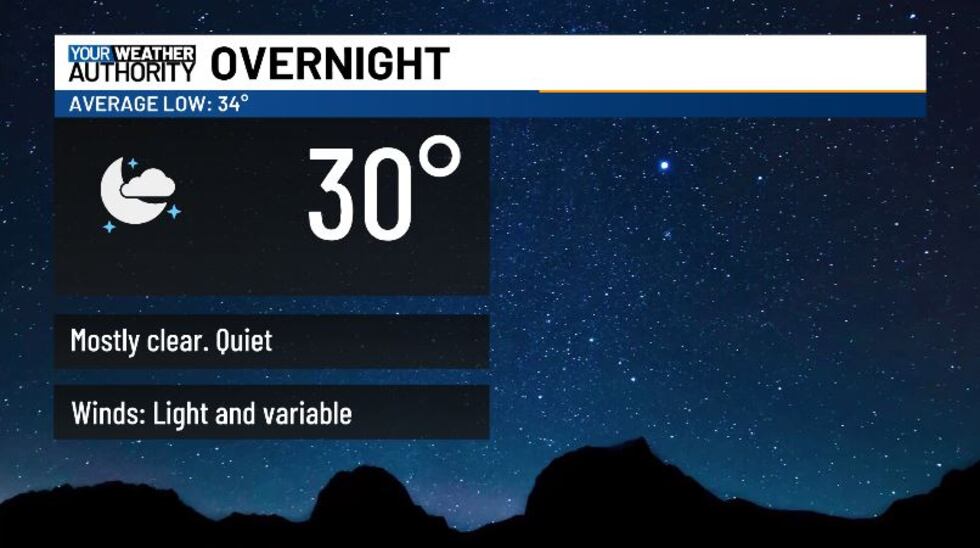 Monday things will begin to change as a low-pressure system moves across the country. This will bring us a few pop-up rain showers on Monday, with us staying mainly dry otherwise. Overnight into Tuesday we'll see a large amount of rain that will last for the better part of the day Tuesday. Rainfall amounts look to be high with this system, with up to an inch or more possible. Models have backed off on the winter weather for this, but we'll continue to watch for any developments. Right now, the concern is potential flooding issues that could result from the heavy rain. Highs on Monday sit seasonable in the low 50s.
Copyright 2023 WVVA. All rights reserved.