Burn ban in effect in Tazewell County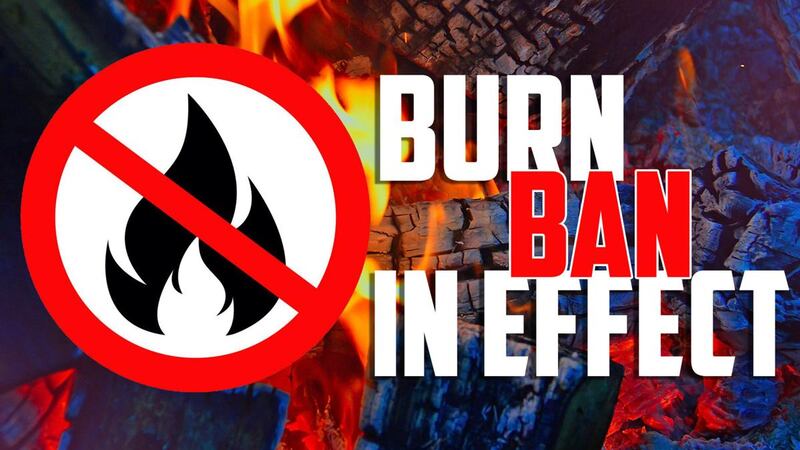 Published: Nov. 17, 2023 at 11:32 AM EST
TAZEWELL COUNTY, Va. (WVVA) - The Tazewell County Board of Supervisors have issued a burn ban according to the Tazewell County Sheriff.
The ban is immediate and bans all outdoor burning activities. This excludes cooking conducted within contained gas or charcoal grills. The Board said, the ban is intended to protect the lives and property of county residents who live in more rural parts of the county.
Recent dry weather conditions, fires in neighboring counties, and a recommendation from the State sparked the decision. In response to the escalating wildfire situation, Virginia Governor Glen Youngkin declared a state of emergency on November 7th. In the last two weeks forest fires in nearby Patrick County, Virginia demonstrated the seriousness of the issue. Since the Board's decision, the Richlands area of the County has experienced a wildfire, which was extinguished on November 16.
If the ban is not extended by the Board, it will expire on December 5th.
The Board reminds that even after it expires residents should keep in mind, one or two rain events do not necessarily make outdoor burning safe again. Residents should be mindful of the dry leaves and grass while burning outdoors even after the burn ban expires.
Individuals seeking clarification or with questions are encouraged to reach out to the Tazewell County Department of Emergency Management at the non-emergency number: (276) 322-7393. To report violations of the Burn Ban, contact the Tazewell County Sheriff's Office at (276) 988-0645. For immediate concerns about active, uncontrolled fires, dial 911.
Tazewell County remains committed to public safety and urges residents to exercise caution during this heightened period of wildfire risk. # #
Follow Your Weather Authority for updates on conditions.
Copyright 2023 WVVA. All rights reserved.