Rain will taper off through Saturday AM; the weekend looks cool and dry
We'll feel more Winter like soon
Published: Nov. 17, 2023 at 5:58 PM EST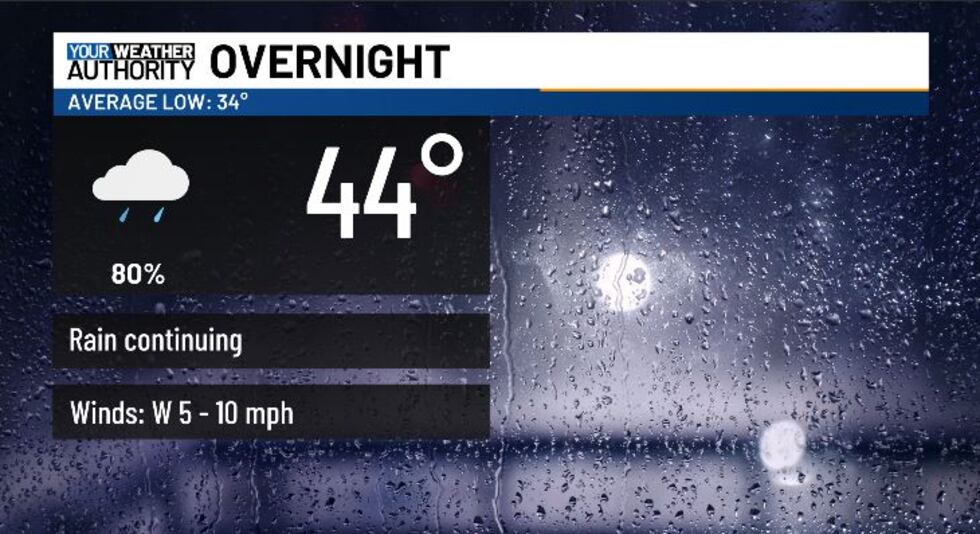 Temps will hover inthe 40s and 50s tonight, and we'll see on and off rain as a cold front moves through overnight.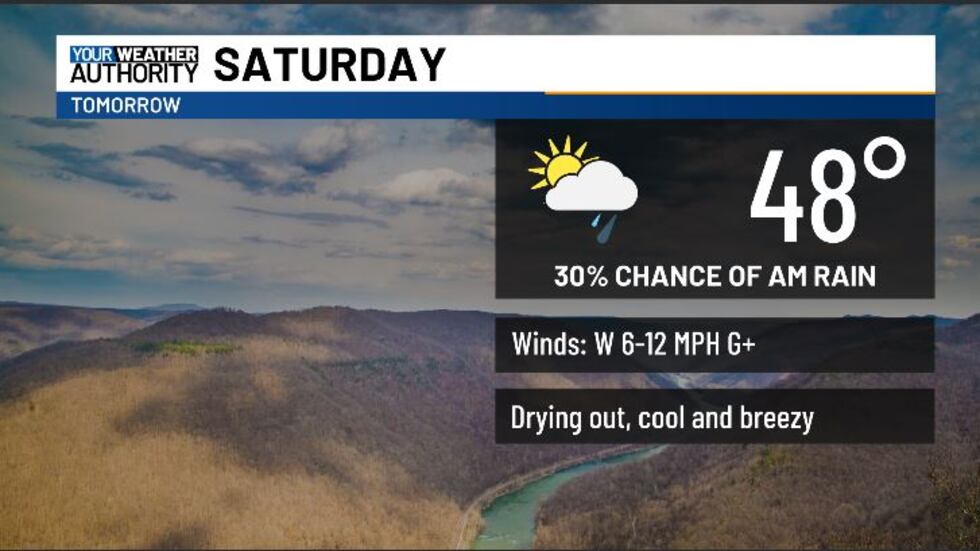 Showers will gradually taper through early Saturday, but we'll be chilly and breezy as we head into the weekend. Highs will only be in the 40s and 50s tomorrow, and low temps Saturday night will drop into the 20s and low 30s.
Frost will be likely waking up early Sunday, but we should warm back into the 50s Sunday afternoon and we'll see plenty of sun through the start of next week.
Another front will dive toward our area next week, bringing rain on Tuesday, followed by possible rain/snow at times Wednesday AM.
As of now our Thanksgiving is looking dry, but we'll be cold! Highs for Turkey Day look to be in the upper 30s-mid 40s, while lows will be in the 30s Thursday night-early Black Friday AM.
STAY TUNED!
BLUEFIELD, W.Va. (WVVA) -
Copyright 2023 WVVA. All rights reserved.