Mainly overcast today, with rain moving in late afternoon
Temperatures will be lingering in the mid to low 60s today.
Published: Nov. 17, 2023 at 6:40 AM EST
We're waking up to overcast skies this morning, with fairly warm temperatures. We're seeing many cities this morning starting out in the upper 40s and low 50s. We could see a few stray rain showers this morning, but the bulk of the rain will be moving in late afternoon through early evening. Right now, timing looks to be after 5 PM for the widespread rain to start. Temperatures today will be in the mid to low 60s, as the cold front won't pass until around midnight. Rain will continue this evening, beginning to taper off after midnight. Lows tonight will be in the 40s.
Tomorrow we could see a few stray rain showers in the morning, but most will stay dry. Clouds will begin to clear up as we head into the lunchtime hour, giving us partly cloudy to mostly sunny skies. Temperatures will be cooler though, as cold air from the frontal system settles in. Highs in the mid to upper 40s, clearing overnight will result in very cold temperatures Saturday night, sitting in the upper 20s and low 30s.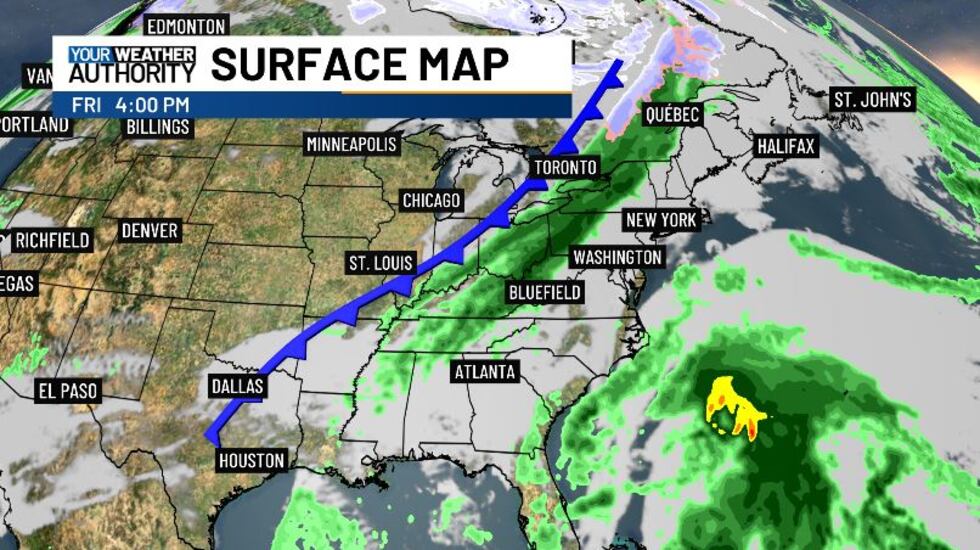 As we wake up to the prospect of some frost Sunday morning, it will still be dry with temperatures reaching up into the 50s. Sunny skies on Sunday will result in some nice weather once again. As we head into the start of the work week, we're watching a system that will be bringing us some much-needed rain before thanksgiving. With these two rain systems back-to-back, it will hopefully bring us some relief from the drought.
Copyright 2023 WVVA. All rights reserved.