Rain and a cool-down will wrap up the work week
Temps will feel more Winter-like into this weekend
Published: Nov. 16, 2023 at 5:39 PM EST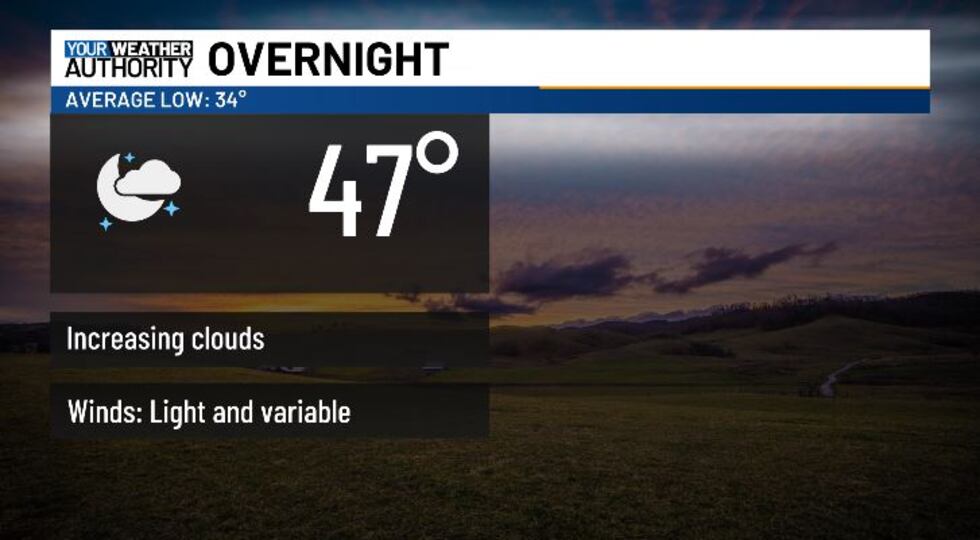 Cloud cover will increase overnight tonight ahead of an incoming frontal system. With strong SW wind flow, temps will be above average overnight as well, bottoming out in the 40s and 50s.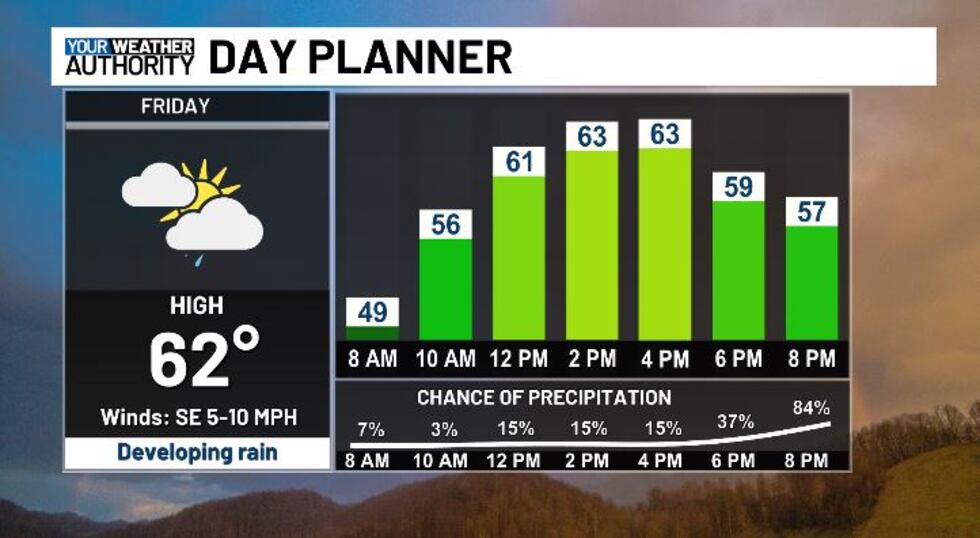 Friday will bring more clouds and gradually developing rain through the day. The widest spread and heaviest rain looks to roll in Friday evening, after 5PM and into the night. A few heavy downpours will be possible at times, generally our area is looking at rainfall amounts from 0.5″ to 1.5″.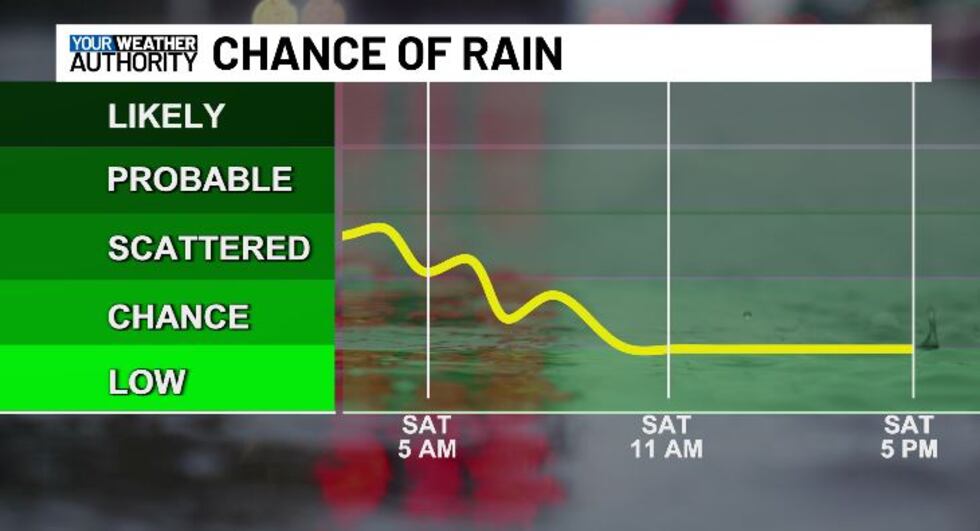 Showers gradually wind down through early Saturday, and we'll be cooler and breezy. Highs will be in the 40s and 50s Saturday afternoon, and temps will hit the 20s and 30s Saturday night.
The cooler air will stick around well into-next week. As of now, another front could bring some rain and snow Tuesday-Wednesday AM...
STAY TUNED!
BLUEFIELD, W.Va. (WVVA) -
Copyright 2023 WVVA. All rights reserved.