Governor Jim Justice Announces Big Buck Photo Contest and Urges Hunter Safety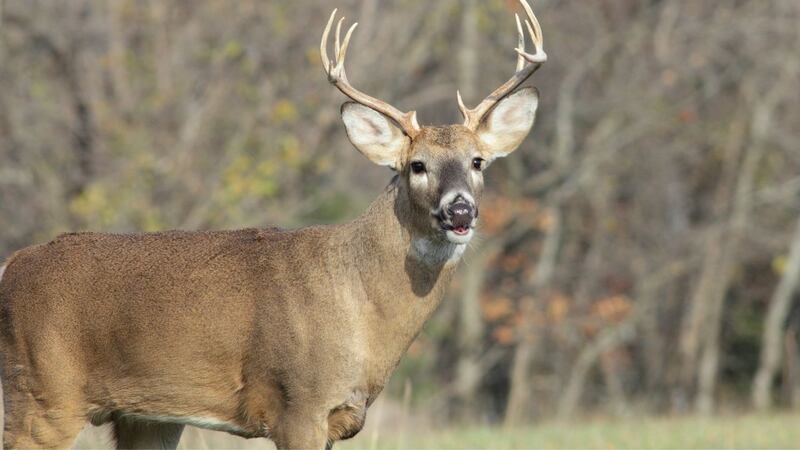 Published: Nov. 16, 2023 at 12:59 PM EST
CHARLESTON, W.Va (WDTV) -
West Virginia's buck firearm season officially begins November 20th and Governor Jim Justice announced the third annual big buck photo contest.
This invites hunters to submit a photo of their harvested buck along with a short account of their hunt for a chance at winning prizes during this 2023 season.
The big buck photo contest is open to West Virginia residents and nonresidents and includes two different divisions.
One for adults and one for hunters 17 and younger. So, all hunters with a valid 2023 West Virginia hunting license can join the fun.
"Our big buck photo contest, we're calling on hunters to submit their photos of their big bucks that they're able to harvest and everything and, you know, this is a third annual big buck photo contest, so send them in to us." Governor, Jim Justice.
Along with the excitement to being this firearm buck season, governor justice also emphasized the importance of hunting safety.
"I caution everybody to really be careful. Really be careful. You know, high powered rifle shoots a long, long, long way. And you got to be super careful."
The West Virginia Department of Natural Resources offers important information on gun safety along with helpful tips to make your hunting experience safer and more enjoyable.
As a life long hunter himself, Governor Justice understands the possibility of hunter fatalities in the field. And reminds all hunters to take extra caution.
"Or someone you know losing their head and shooting through the woods and everything and and you know, and what they're thinking they're shooting that as a deer and if happens to be another hunter, and so with all that being said, I caution everybody to really be careful."
As a reminder this buck firearm season will start November 20th and end on December 3rd.
Copyright 2023 WDTV. All rights reserved.