Enjoy some abundant sunshine today, rain returns Friday
High temperatures reach up into the 60s for everyone today.
Published: Nov. 16, 2023 at 6:47 AM EST
You'll want to grab a coat as you step out the door this morning, temperatures are chilly sitting in the 30s. We're going to start the day with clear and sunny skies, and that's going to continue into the afternoon. Highs will be sitting in the mid to upper 60s, with some parts even reaching into the 70s. Our normal high for the day sits at 52 degrees, so we'll be well above that.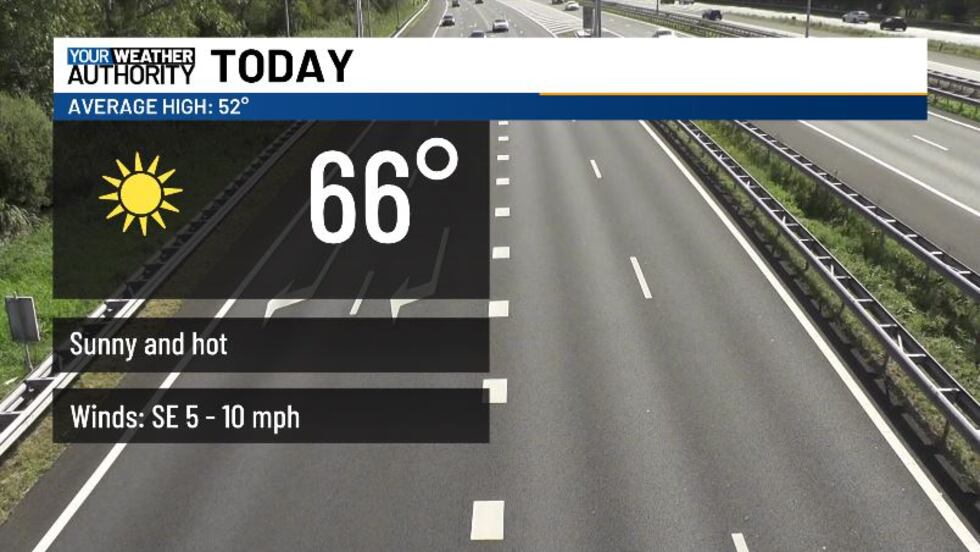 Tonight, we're going to see more clouds building in, which will result in temps overnight sitting in the upper 40s. These clouds will be preceding a cold front, which will be bringing us some much-needed rain as we head into Friday. The showers will start popping up ahead of the cold front starting Friday morning, with the bulk of the rain arriving by the late afternoon. Some of the rain may be a little heavy at times, and we're looking at upwards of a quarter inch of rain or more. Winds will start to pick up tomorrow afternoon as well.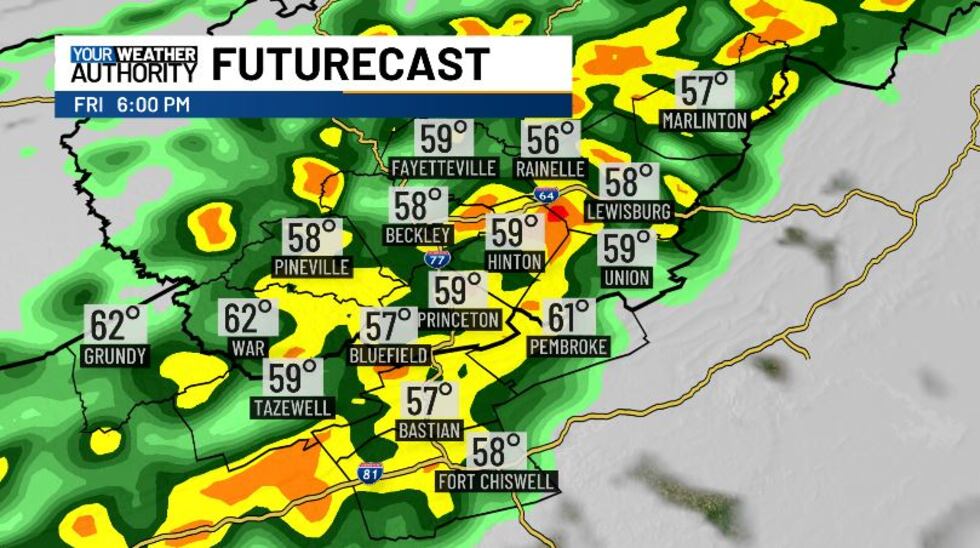 The front itself will pass around midnight, leaving us with less coverage of rain as we start out the day on Saturday. After some stay rain showers Saturday morning, we'll see mainly sunny skies for the afternoon. Sunday will stay dry and seasonable, but as we head into the start of the work week, the weather will be trending wetter. We're keeping an eye on a system that will move through our region sometime between Monday and Wednesday. Depending on the track, it could end up bringing us a few flakes mixing in with rain, but right now it looks to stay all rain. We're of course, way too far out from the event to know more than that, so we'll keep an eye on it.
Copyright 2023 WVVA. All rights reserved.