The weather will be on repeat into Wednesday
Temps should stay around average through midweek
Published: Nov. 14, 2023 at 10:24 PM EST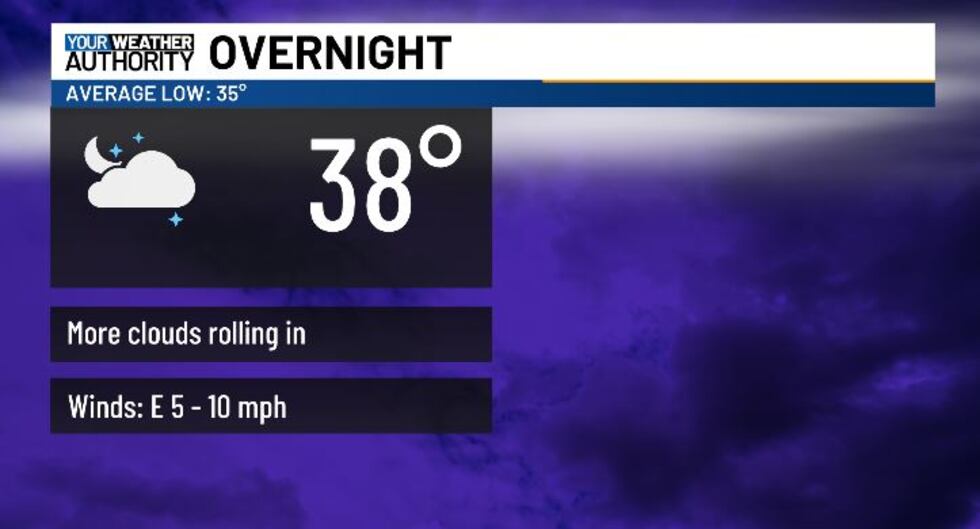 We'll see some lingering clouds overnight, but overall, the weather should stay fair and quiet. Low temps tonight will fall into the 30s and 40s.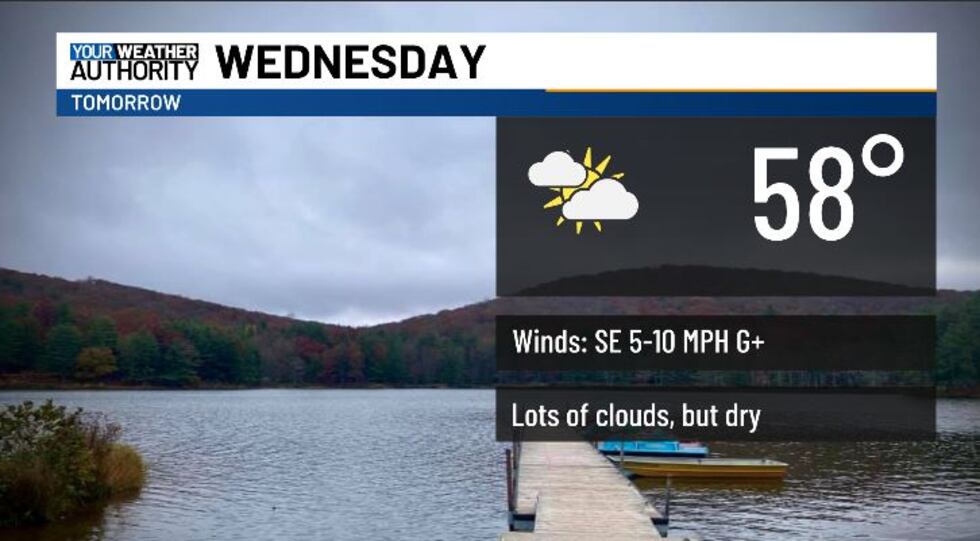 Tomorrow will bring mainly cloudy skies and highs in the upper 50s-low 60s. We look to stay dry into Wednesday night as well. Skies should actually clear a bit tomorrow night, and Thursday will bring more sunshine before a front slides in at the end of the work week. Temps should hit the 30s and 40s tomorrow night, and will climb into the 60s and low 70s Thursday afternoon.
A cold front will bring on and off rain starting Thursday night and into the day on Friday. A cooler and drier weekend will follow- temps will be in the 40s and 50s Saturday and Sunday, and frosty nights look more likely for everyone through the weekend and into early next week as well.
BLUEFIELD, W.Va. (WVVA) -
Copyright 2023 WVVA. All rights reserved.