Temps will spike Thursday, before a front brings changes to end the week
Highs will be in the 60s and 70s Thursday afternoon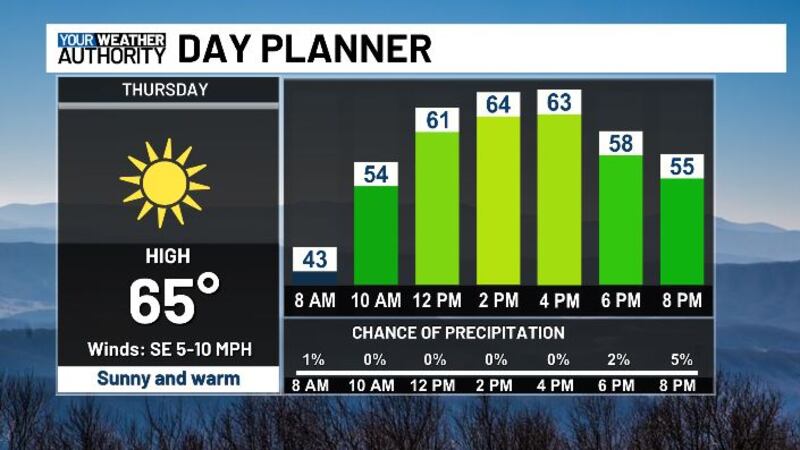 Published: Nov. 15, 2023 at 6:10 PM EST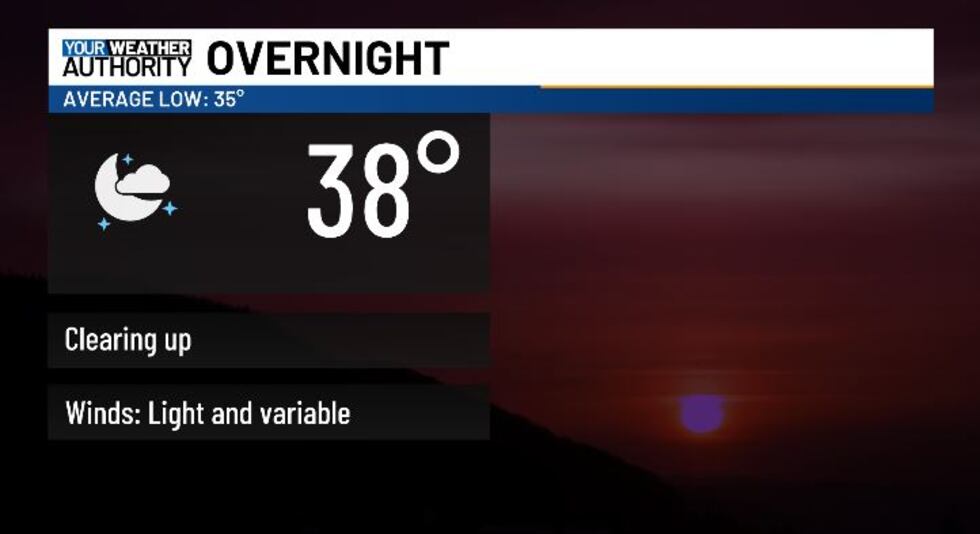 Tonight, skies will clear as high pressure takes the wheel. Low temps will cool down into the 30s and 40s.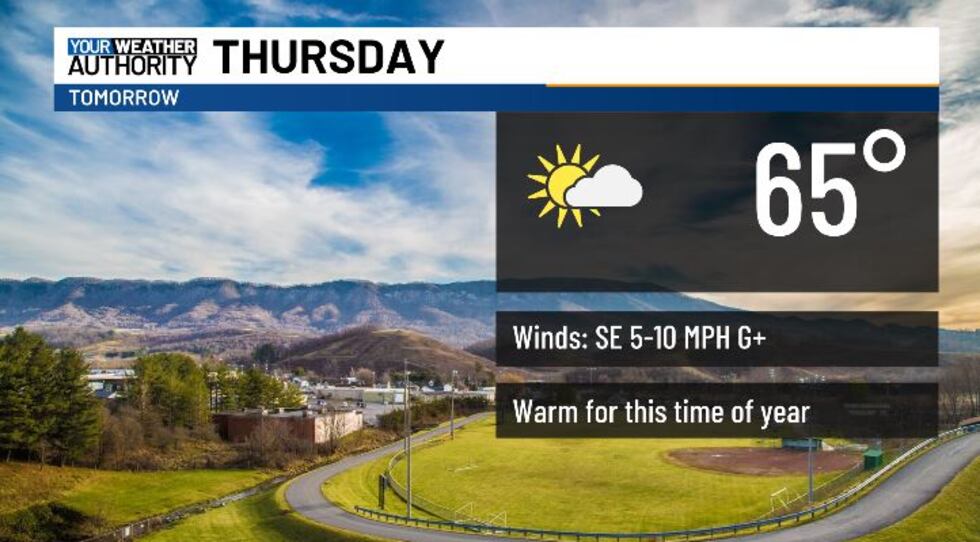 Tomorrow, we'll see more sun, and with warm southerly wind flow, temps will hit the 60s and 70s Thursday afternoon.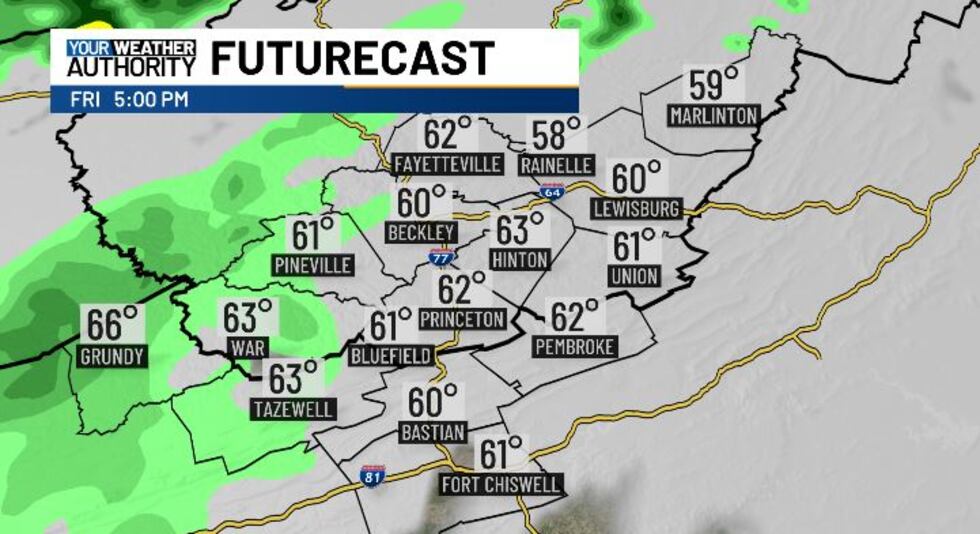 Thursday night, cloud cover will gradually increase, and low temps will be in the 40s, on the milder side with strengthening southerly winds ahead of an incoming cold front.
Rain will be on our door-step by Friday AM as the cold front moves in. We'll see on and off showers throughout the day, and highs will be a little cooler with more clouds, hitting the mid 50s-low 60s. Friday night, winds will shift out of the northwest, allowing for cooler air flow. Low temps will hit the upper 30s-mid 40s Friday night.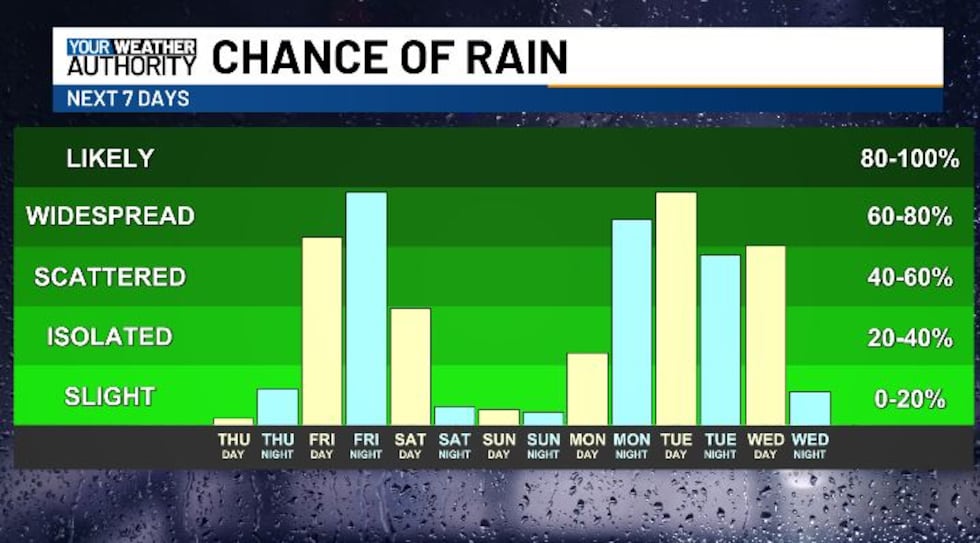 We'll be breezy and chilly on Saturday, with highs only in the 40s and low temps Saturday night will bottom out in the 20s and low 30s. We look cool and dry into early next week as well...
STAY TUNED!
BLUEFIELD, W.Va. (WVVA) -
Copyright 2023 WVVA. All rights reserved.