Mainly cloudy today, but clear skies return this evening
Highs will still be above average.
Published: Nov. 15, 2023 at 6:44 AM EST
This morning we're looking at overcast skies, and we'll stay cloudy all the way into the late afternoon. Clouds will begin to exit our region around 3:30 - 4 PM, leaving us mainly sunny the rest of the day, and mostly clear overnight. Despite the clouds though, we're still going to be warm thanks to high pressure. Temperatures will be reaching up into the upper 50s for most today, while some might be pushing into the 60s.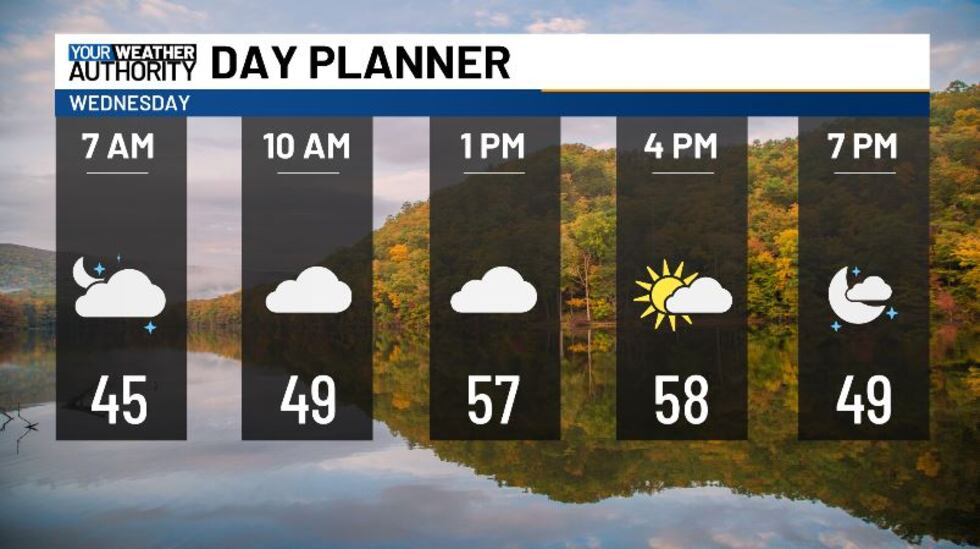 Mainly clear skies tonight will result in lows getting down into the mid and upper 30s. We're going to stay quiet for another day though. Thursday is looking mainly sunny and hot for this time of year, with highs reaching well above normal. Highs will be in the mid to upper 60s, some areas in our lower elevations could possibly reach the low 70s.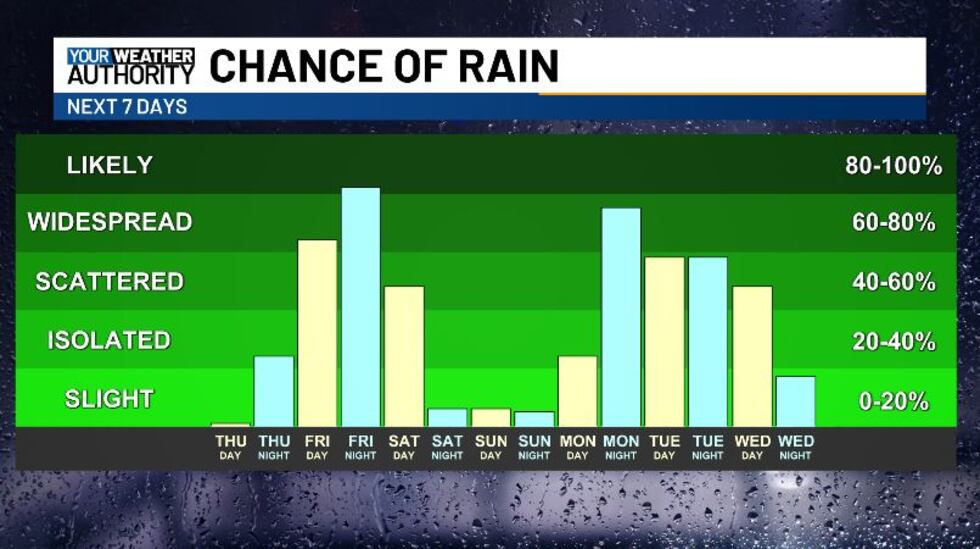 Rain arrives Friday with a cold front, with most of it falling overnight. Temperatures will be on the downward trend as we head into the weekend. While the rain will be much needed, it still won't be what we need to fight the drought conditions. With any luck, we are looking at a few days of rain at the start of next week, which could temper things a little bit. We're going to keep a close eye on this system, as it could result in some snow for our upper elevations, and maybe a bit of a wintery mix overnight.
Copyright 2023 WVVA. All rights reserved.