Jimbo Fisher, Clarksburg native, fired by Texas A&M
Will receive more than $76 million as part of his contract buyout.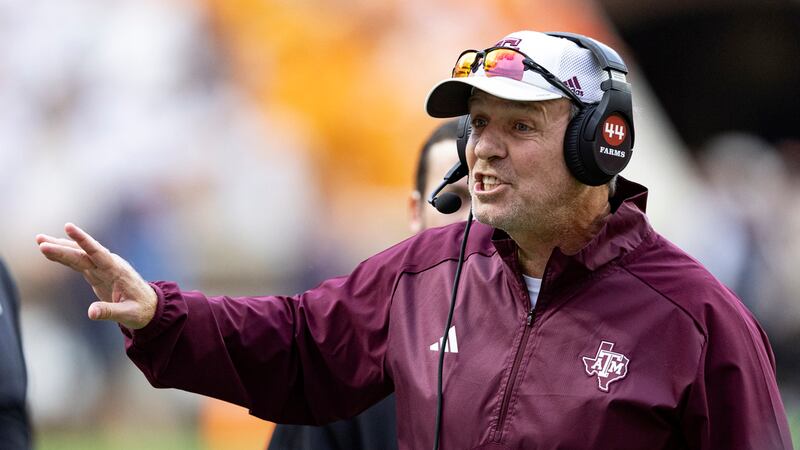 Published: Nov. 12, 2023 at 1:02 PM EST
CLARKSBURG, W.Va (WDTV) - Texas A&M has fired Clarksburg native Jimbo Fisher today, in a move that will see Fisher receive a buyout of over $76 million.
The move was first reported by ESPN, and confirmed by the school later Sunday morning.
"After very careful analysis of all the components related to Texas A&M football, I recommended to President Welsh and then Chancellor Sharp that a change in the leadership of the program was necessary in order for Aggie football to reach our full potential and they accepted my decision. We appreciate Coach Fisher's time here at Texas A&M and we wish him the best in his future endeavors."
Fisher had signed a contract worth $95 million guaranteed in 2021, and went 45-25 in six seasons at Texas A&M.
The Aggies are 6-4 (4-3 in SEC play) this season.
Fisher is now without a coaching job for the since 2010, when he was first hired by Florida State University.
Coach Fisher was a guest on WDTV's First at 4 forum last September with 5′s Ally Osborne. She asked Coach Fisher if he had ever considered coaching WVU at the end of his career, and he said, "You never say never in this business, home is home - West Virginia is always dear to my heart ... I love 'em, always have, always rooted for them ... I love where I'm at, happy where I'm at, but home is home." (quote can be seen at 3:00 in video below)
Copyright 2023 WDTV. All rights reserved.