2024 tournament schedule announced for Battle for the Springhouse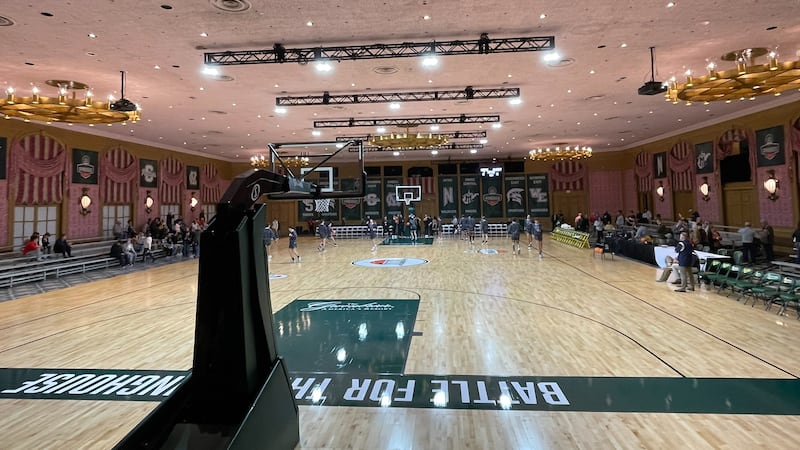 Published: Oct. 26, 2023 at 3:13 PM EDT
GREENBRIER COUNTY, W.Va. (WVVA) - The schedule for the 2024 Battle for the Springhouse Tournament is set.
The games will be played at The Greenbrier in Colonial Hall and will be held on Friday, February 2 and Saturday, February 3.
Defending champions Shady Spring Boys and Mingo Central Girls are back again to battle for the titles.
Ticket information for the event will be announced soon.
The game times and matchups are as follows:
Friday
2 p.m.- North Marion Girls vs. Mingo Central Girls
4 p.m. - Huntington Boys bs. Shady Spring Boys
6 p.m. - Greenbrier East Boys vs. Morgantown Boys
8 p.m. - Greenbrier East Girls vs. Logan Girls
Saturday
1 p.m. - Boys consolation game
3 p.m. - Girls consolation game
5 p.m. - Boys championship game
7 p.m. - Girls championship game
For more information visit there X (formerly Twitter) page.
Copyright 2023 WVVA. All rights reserved.