The weather will remain on repeat into Wednesday
High temps will be above average into midweek
Published: Oct. 3, 2023 at 5:33 PM EDT
High pressure will remain in control tonight, keeping us mainly clear and dry. Low temps will fall into the 50s for most overnight.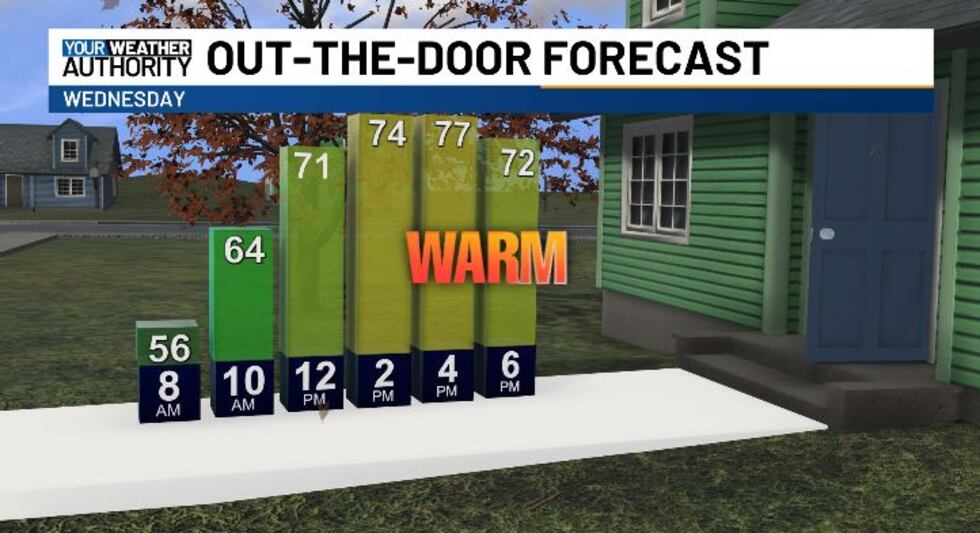 Highs again tomorrow will find their way back into the 70s and 80s, and once again, we should see plenty of sun as well! Wednesday night will be mainly clear and cool, and lows will hit the 50s.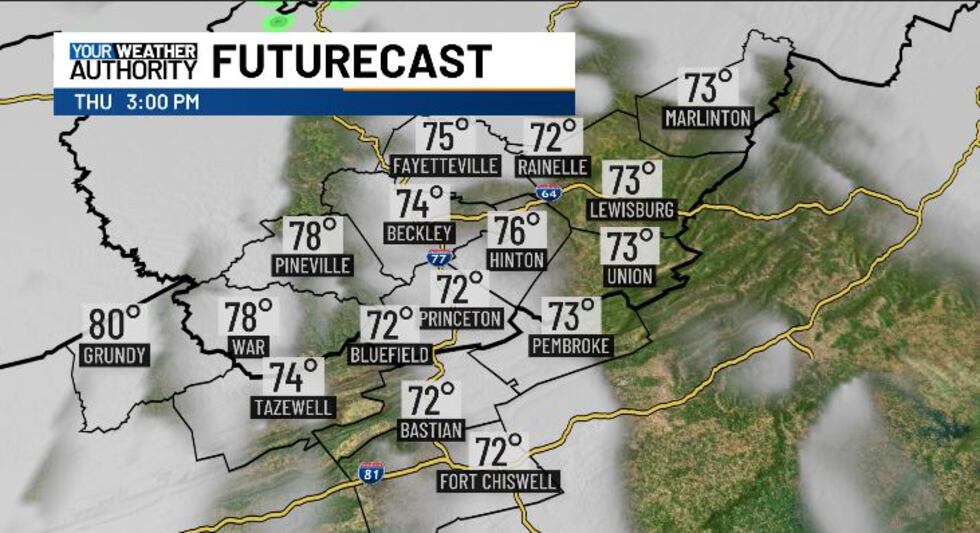 Thursday will bring more cloud cover, but we should stay dry. The wind will start to pick up a bit though, and highs might be slightly cooler, in the low-mid 70s. We'll continue to see more clouds build in Thursday night and lows will drop into the 50s.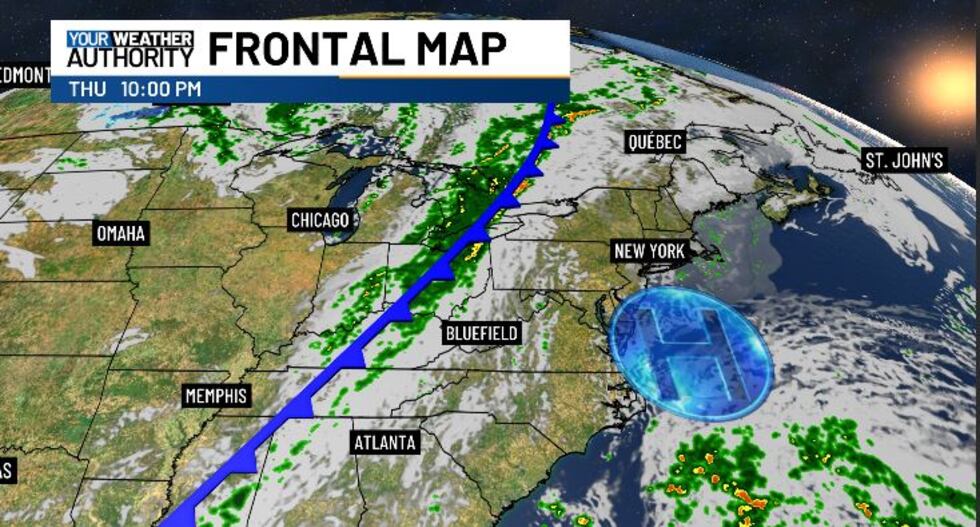 A frontal system will bring a bit of rain to the area at the end of the work week, and a dramatic temp drop will follow into the weekend...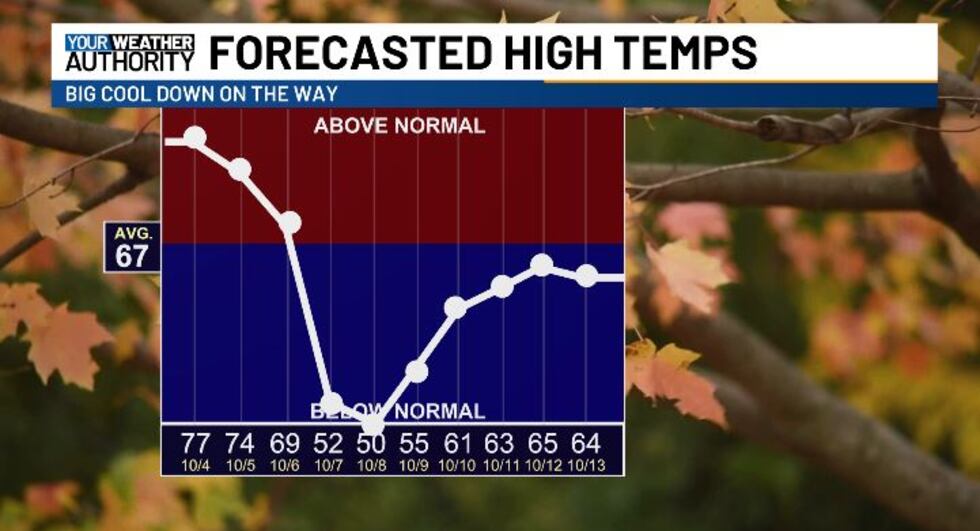 STAY TUNED!
BLUEFIELD, W.Va. (WVVA) -
Copyright 2023 WVVA. All rights reserved.