NRGNPP provides statement as possibility of government shutdown looms over national parks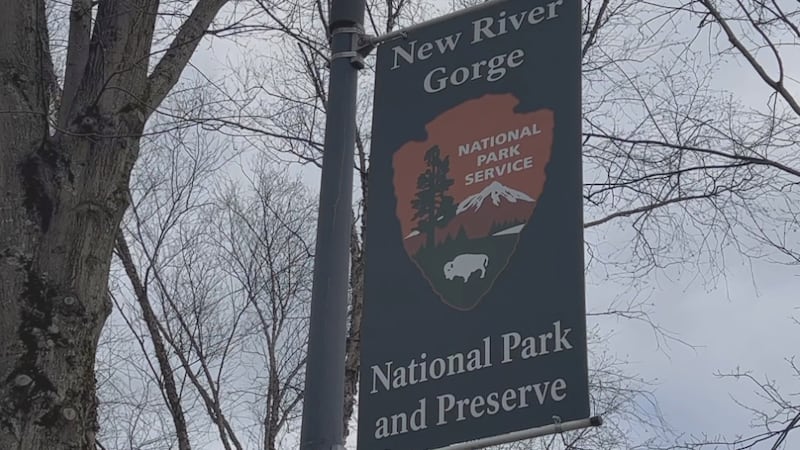 Published: Sep. 29, 2023 at 5:29 PM EDT
FAYETTE COUNTY, W.Va. (WVVA) - Officials with the New River Gorge National Park and Preserve (NRGNPP) have released a statement as the possibility of a government shutdown looms over the country's national parks. The Washington Post reports that the shutdown will happen if lawmakers do not reach an agreement on government spending by 12:01 a.m. Sunday.
Friday morning, the U.S. Department of the Interior announced that the government shutdown, if it happens, will close America's national parks and impact visitor access.
"The Department of the Interior is committed to upholding the highest standards of public access to and maintenance of America's national parks and public lands. Our national parks reflect who we are as a country and unite us in our common purpose to not only enjoy their beauty, but also to preserve them for all Americans to enjoy," the press release reads.
"However, in the event of a lapse in annual government appropriations, National Park Service (NPS) sites will be closed. This means that the majority of national parks will be closed completely to public access. Areas that, by their nature, are physically accessible to the public will face significantly reduced visitor services."
The Department says all NPS sites in the country will lock their gates, visitor centers will be closed, and the public will be advised not to visit any national park sites for the duration of the shutdown. Additionally, thousands of national park employees will be put on furlough. While anywhere from 19,000 to 23,100 employees are currently on the payroll, only 2,500 to 3,100 employees (depending on the season) are necessary to protect NPS life and property. This includes on-site law enforcement and emergency response, as well as surveillance, coastal and border protection and more.
Following the Department of the Interior's release, Eve West, Chief of Interpretation and Visitors Services for the NRGNPP, released a statement on behalf of the park, which reads:
"We remain hopeful that a lapse in government funding will not occur. We've received a contingency plan from our Department's Leadership and are currently reviewing it."
This contingency plan, which will be followed by the 425 sites overseen by the NPS, outlines the steps that will be taken by park employees the moment a shutdown is announced. It offers both short-term and long-term plans. Read more here.
West tells WVVA that the NRGNPP hopes to have more information by Monday.
Copyright 2023 WVVA. All rights reserved.