NRCTC showcases progress on development of new aviation program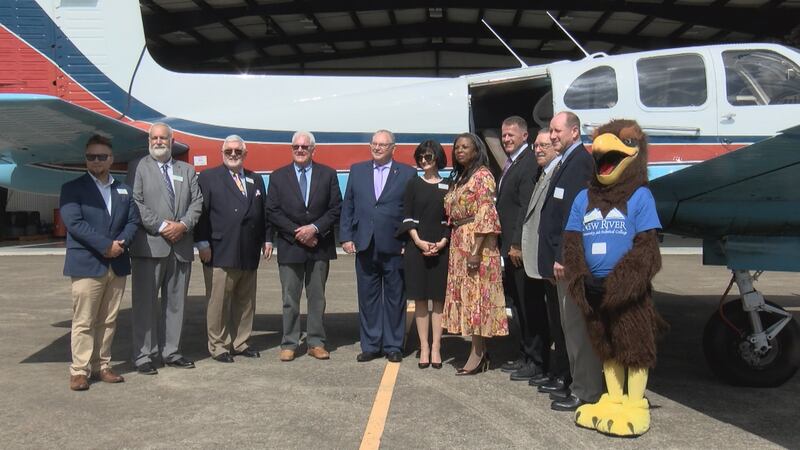 Published: Sep. 29, 2023 at 2:44 PM EDT
BECKLEY, W.Va. (WVVA) - Leaders with New River Community and Technical College showcased some of the school's progress on a new aviation mechanics program at the Raleigh County Memorial Airport.
The college was recently able to purchase a plane for students to use for practice through a $100,000 donation from the AEP Foundation. According to President Dr. Bonny Copenhaver, the new program has a number of benefactors helping to bring the project to fruition, including the Community College and Technical System Office along with private donors.
Dr. Copenhaver said the new program will support the New River Gorge Regional Development Authority's multi-million-dollar industrial site geared toward industries in aviation. Leaders break ground on new multi-million-dollar industrial site in Raleigh County (wvva.com)
"It was nice to see people from the community come and celebrate this moment with us. The college is doing some final fundraising, so I think it's nice for people to see we are moving forward with this and with the New River Gorge Regional Dev. Auth."
Once the industrial site is complete next door, economic development leaders say the site could bring as many as 600 new jobs in aviation to the area. Dr. Copenhaver said their program is designed to provide workers and support to those companies.
The goal for the program is to start accepting students as early as 2024.
Copyright 2023 WVVA. All rights reserved.