We've got a mainly dry stretch of weather on the way
Clouds gradually clear, and temps slowly warm heading into the weekend
Published: Sep. 28, 2023 at 5:51 PM EDT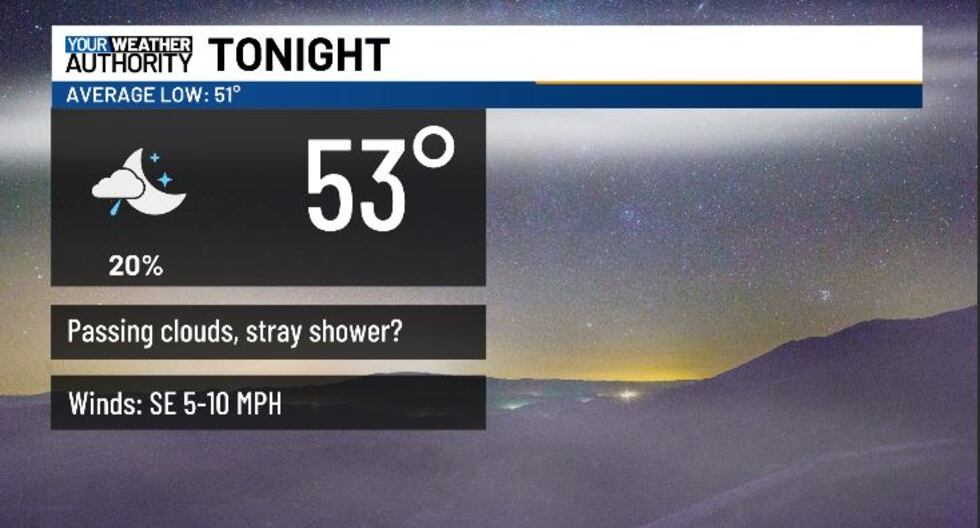 Tonight will be partly cloudy and cool, with low temps in the low-mid 50s for most. We could see a stray shower/sprinkle overnight, but most will stay dry.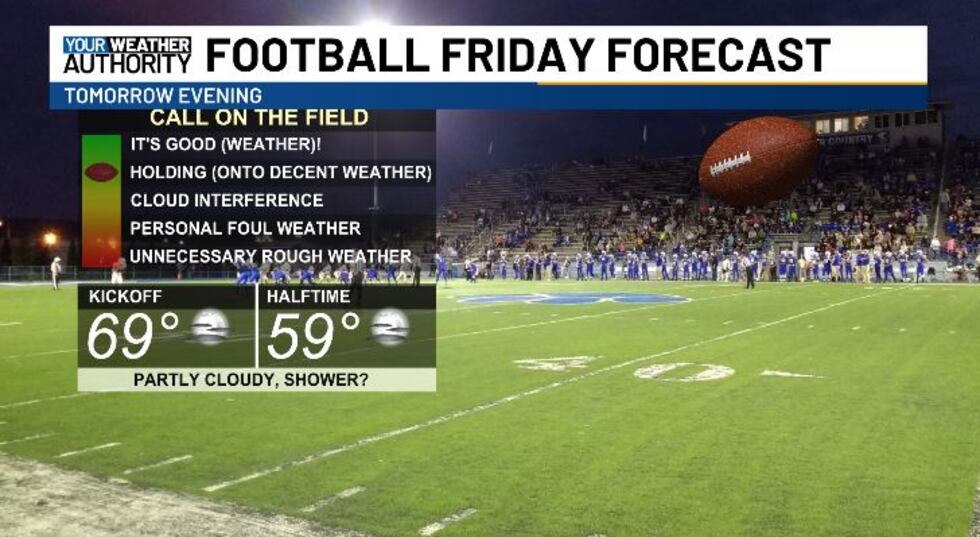 Tomorrow, high pressure will remain in control, keeping rain chances slim. We look to see a bit of lingering cloud cover Friday morning, but more sun should emerge into the afternoon. Highs tomorrow will be around normal, hitting the upper 60s-low 70s.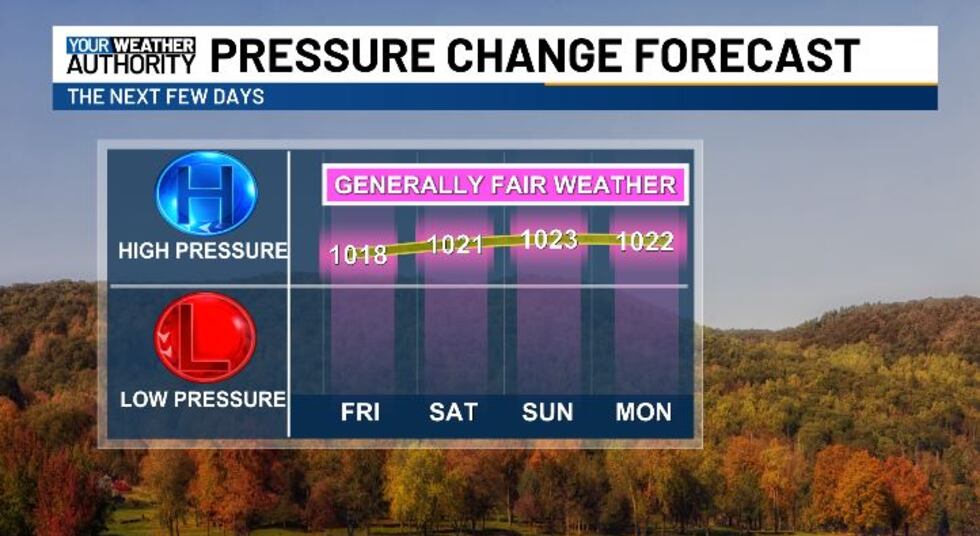 Friday night looks cool with a few clouds and lows in the upper 40s-low 50s.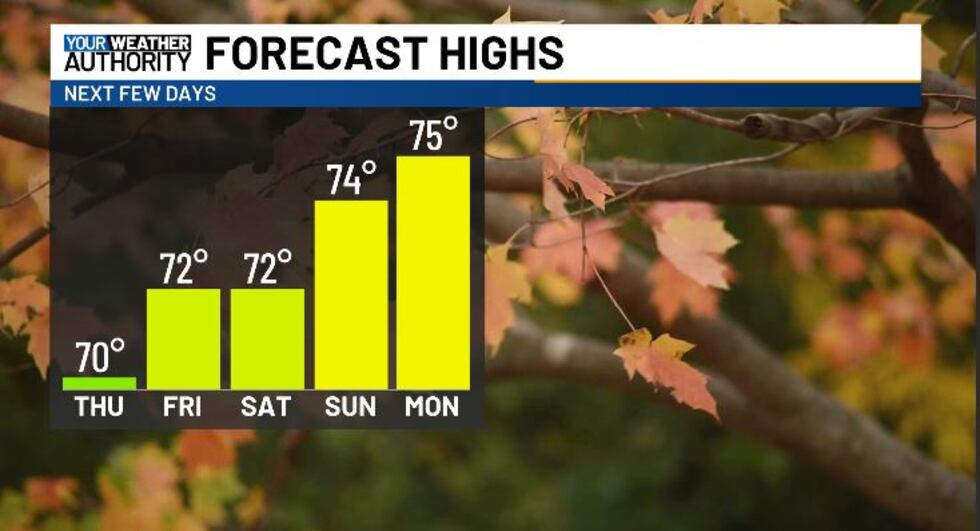 We look to remain fair into this coming weekend, with more dry weather on the way! Saturday and Sunday will be mainly sunny, and temps will be pushing into the 70s for most.
Next week looks warmer than average for a while...
STAY TUNED!
BLUEFIELD, W.Va. (WVVA) -
Copyright 2023 WVVA. All rights reserved.