Cool and cloudy days ahead
Temperatures will stay in the 60s for most this week
Published: Sep. 25, 2023 at 7:13 AM EDT
A stray shower is possible tonight, but most will stay dry with mainly cloudy skies tonight. Low temperatures will dip down into the 50s and low 60s overnight.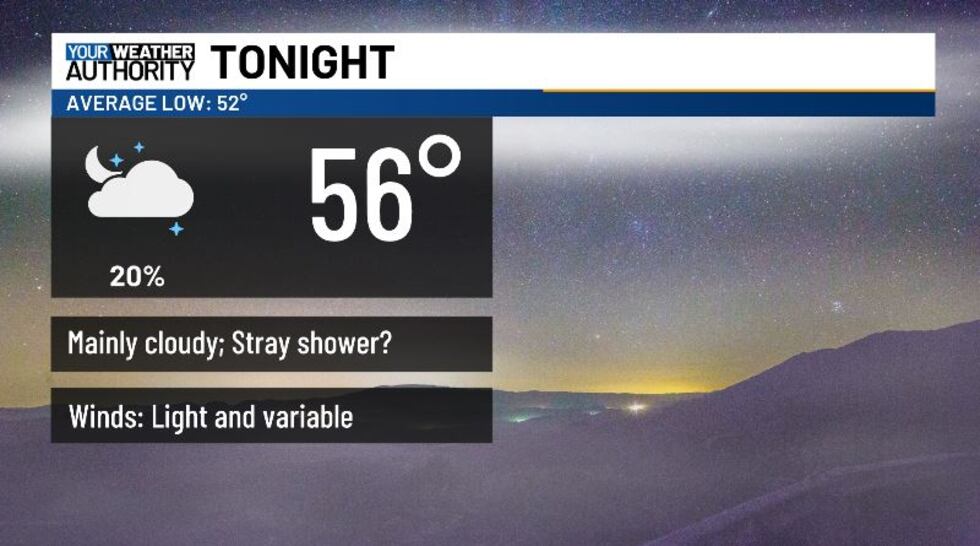 Tuesday's weather will depend on your location. A wedge is expected to develop tomorrow which means that cold air will get trapped against our eastern facing slopes, while our western facing slopes grow warmer. Mainly cloudy skies and highs in the 60s are expected for our eastern facing slopes while partly cloudy skies and highs in the 70s are expected for our western facing slopes.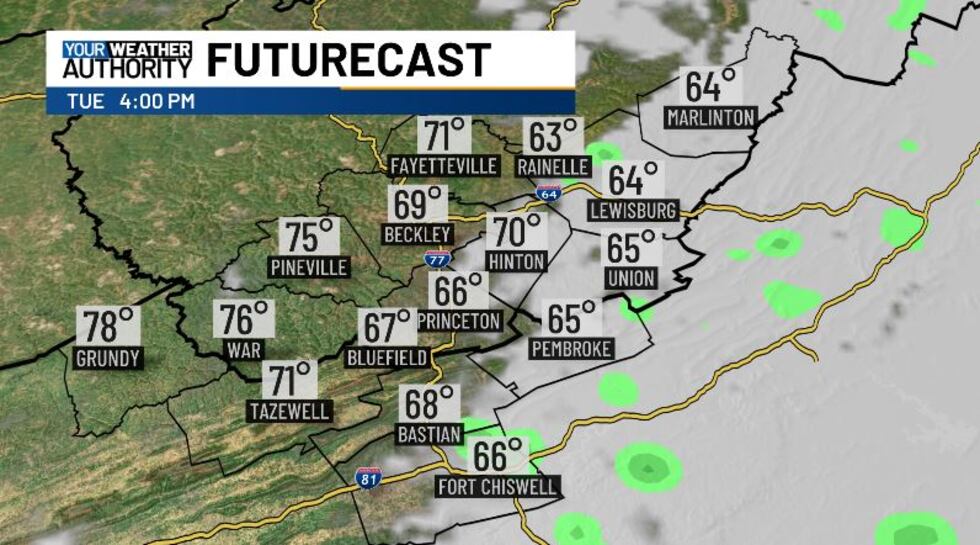 An area of low pressure will bring cloudy skies, cooler temperatures, and some occasional showers for the middle of the week. High temperatures will stay in the 60s on Wednesday and Thursday.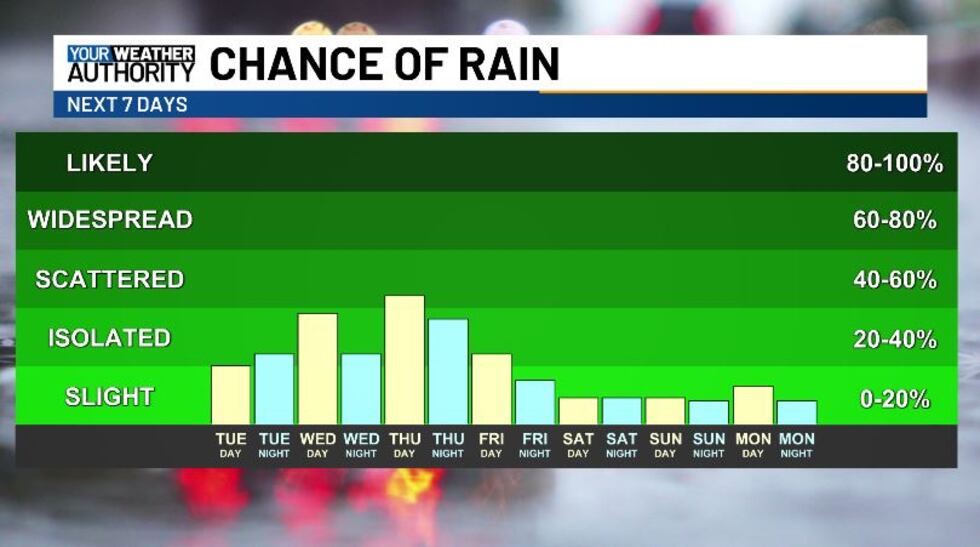 We should start to dry up on Friday and stay that way into the weekend. High temperatures will return to more seasonable levels in the upper 60s and low/mid 70s. Make sure to stay tuned and catch the latest on WVVA.
Copyright 2023 WVVA. All rights reserved.