Despite Ophelia moving out, we'll still see cloudy skies and rain tomorrow.
Highs will be in the low 60s for most days next week.
Published: Sep. 23, 2023 at 7:23 PM EDT
Ophelia moves out of our region over the next few hours, and with it, the majority of the rain will be moving out too. Overnight we're looking at overcast conditions, and a few rain showers will stick around. Temperatures overnight will be falling into the low 50s.
Tomorrow heavy clouds remain in our area with cooler temperatures. Fall is here, and you'll be able to feel it with the temps sitting in the mid 60s throughout the afternoon. Occasional rain showers will continue to be possible throughout the afternoon, though we won't be seeing anything more than a few pop-up showers.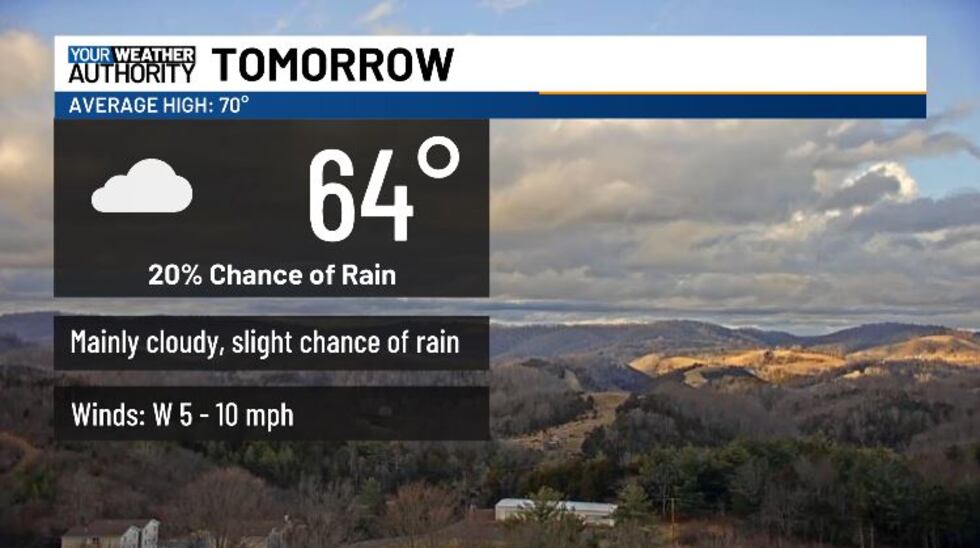 As we head into the start of the work week, more rain will be on the way. Tuesday a frontal system will be moving in which will be bringing us cooler temps and highs in the mid 60s.
Copyright 2023 WVVA. All rights reserved.