WATCH: Person driving past Waco football game catches extra point kick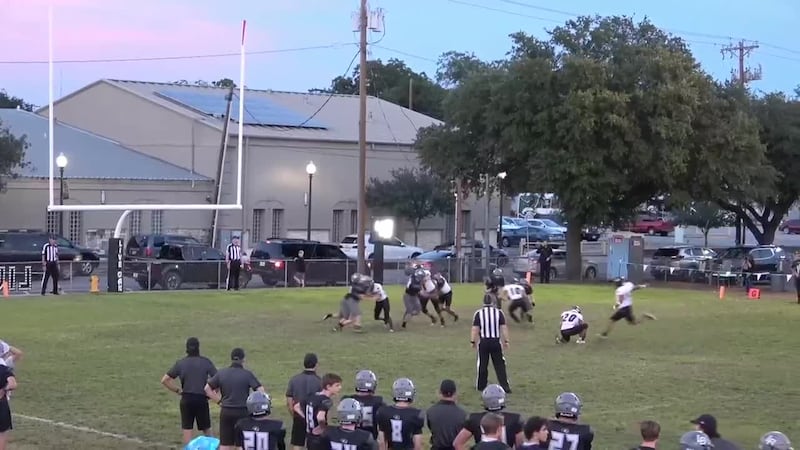 Published: Sep. 21, 2023 at 12:14 PM EDT
WACO, Texas (KLTV) - A person driving past a football game in Waco made a one-in-a-million catch after the ball was kicked for an extra point.
Live Oak Classical's Athletic Director Brice Helton provided the original video, saying the car just happened to be driving by with the window down.
Copyright 2023 KLTV. All rights reserved.