Labor Day weekend in Virginia saw 7 motorcycle fatalities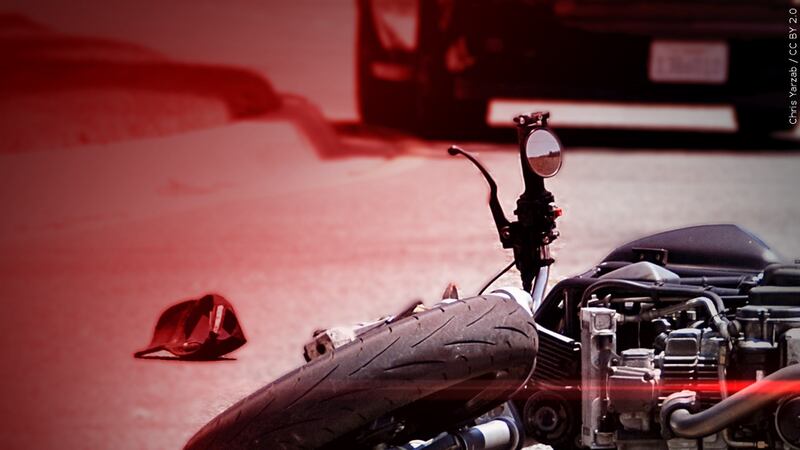 Published: Sep. 7, 2023 at 2:37 PM EDT
RICHMOND, Va. (WVVA) - Labor Day weekend was deadly for motorcyclists across Virginia, including one fatality in Wytheville and two in Scott County.
The Virginia State Police said motorcycles were involved in half of the 10 fatal crashes over the weekend, with a total of 13 deaths, seven of them drivers and passengers on motorcycles.
"To have lost this many lives to traffic crashes, especially motorcycle riders, in just four days is both disheartening and alarming," said Colonel Gary T. Settle, Virginia State Police Superintendent. "As demonstrated by the enforcement statistics from the holiday weekend, Virginia's state troopers were on patrol doing everything we could to prevent crashes and encourage compliance with Virginia traffic laws. As we look to these final months of 2023, I cannot impress enough the importance for all Virginians to take traffic safety seriously and commit to saving lives on our highways."
The 10 fatal traffic crashes occurred in the City of Virginia Beach and Campbell, Hanover, James City, Montgomery, Nelson, Pittsylvania, Rockbridge, Scott and Wythe counties. The crashes in Campbell, Pittsylvania and Scott County each involved two fatalities. The fatal motorcycle crashes occurred in Virginia Beach and Hanover, Nelson, Scott and Wythe counties.
In the Sept. 3 Wytheville crash, a 2000 Suzuki GSX-R600 was westbound on Route 69 when it entered a curve at a high rate of speed. The motorcycle ran off the road and struck the guardrail.
The motorcyclist, Liam D. McCoy, 18, of Christiansburg, Va., was thrown from the motorcycle. He was transported to Wythe County Community Hospital, where he was pronounced deceased. He was wearing a helmet.
In Scott County, also on Sept. 3, a 2008 Harley-Davidson motorcycle was traveling east on Route 58. As it entered a curve, the motorcycle crossed the centerline and struck head-on a westbound 2020 GMC Sierra.
Neither the motorcycle's operator, Michael J. Leonard, 61, of Kingsport, Tenn., nor its passenger, Glenda G. Hopkins, 63, of Kingsport, Tenn., survived the crash. Both died at the scene. Both were wearing helmets.
Copyright 2023 WVVA. All rights reserved.