BARC receives funding from Chorus America for music program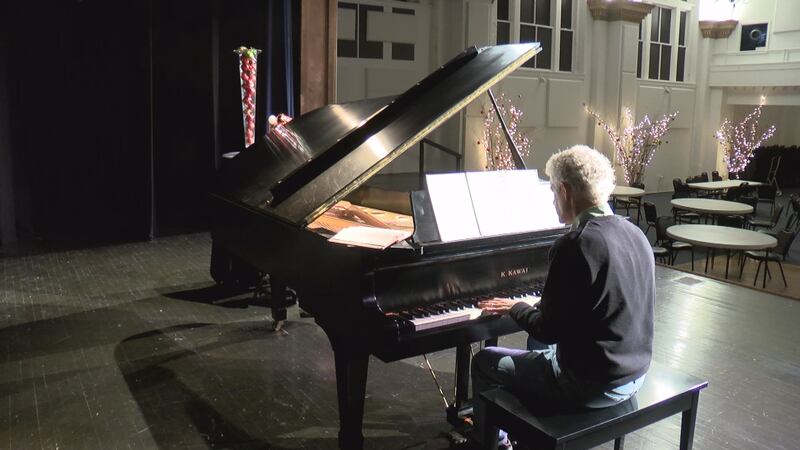 Published: Aug. 31, 2023 at 10:02 AM EDT
BLUEFIELD, W.Va. (WVVA) - The Music Across the Years program is continuing in area schools this year, thanks to a grant from Chorus America.
The program in local schools, organized by the Bluefield Arts Revitalization Corp. (BARC), started last year after a grant from Chorus American was applied for by BARC Executive Director Brian Tracey, and received.
Beginning in October, Music Across the Years will be offered at Athens Elementary, Bluefield Primary, Bluefield Intermediate, Lashmeet Matoaka, and Spanishburg schools,
"We are pleased to partner with Mercer County Schools to continue to provide educational opportunities in the arts, in this instance offering after-school choral singing programs to students and their families," Tracey said.
The development of an intergenerational after-school choral music program is consistent with BARC's purpose to use the arts to create opportunities for education, employment, and entertainment, he added.
Tracey said Music Across the Years uses choral singing to bring together students, families, and their community. BARC and Mercer County Schools have a strong relationship, having started Music Across the Years at Bluefield Primary School in 2022.
The two organizations will again work together this school year to also offer Lessons in Film Education at the Granada Theater, a film-based educational tool developed by Tracey and the non-profit BARC.
Choral America is an advocacy, research, and leadership development organization that works to advance the field of choral music. The partnership grants program provides funding to community organizations working to increase access to choral music education and promote non-arts learning and cultural literacy.
Tracey said all projects funded uphold the principles of access, diversity, equity, and inclusion. BARC is one of a select group of non-profit organizations from four regions across North America - British Columbia/Northwest U.S., Central Appalachia, Southwest U.S., and Upper Midwest – to receive this award supporting collaborative projects between non-profits and schools.
Copyright 2023 WVVA. All rights reserved.