Golden Knights get 'go' for Mitchell Stadium jump tonight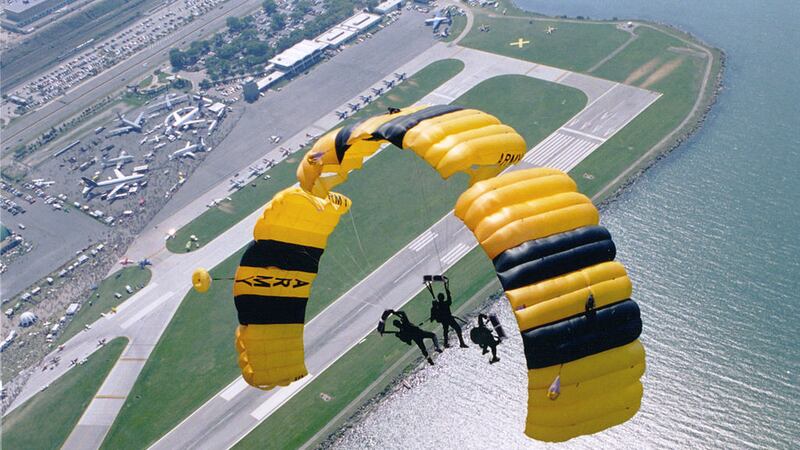 Published: Aug. 25, 2023 at 12:19 PM EDT
BLUEFIELD, W.Va. (WVVA) - The Golden Knights are a "go" for jumping into Mitchell Stadium tonight just before the Beaver-Graham game.
Harry Moore, who has been coordinating the jump, said the weather had looked sketchy but the latest aviation forecast at 11 a.m. was much better for this evening.
Moore said at least four skydivers will participate and plan to land on the field just at the conclusion of the pre-game National Anthem, about 7:20 p.m.
Weather could still impact the jump but Moore will notify WVVA if there is a change of plans.
He said Bluefield City Manager Cecil Marson and Bluefield, Va. Town Manager Andrew Hanson, both retired military officers, were instrumental in getting the Golden Knights here.
Moore, who has been a skydiver for 28 years and has made more than 4,000 jumps, said he has known many members of the Golden Knights over the years.
The Golden Knights is the name of the U.S. Army Parachute Team, which was organized in 1959.
Copyright 2023 WVVA. All rights reserved.