Smart911 debuts in Tazewell County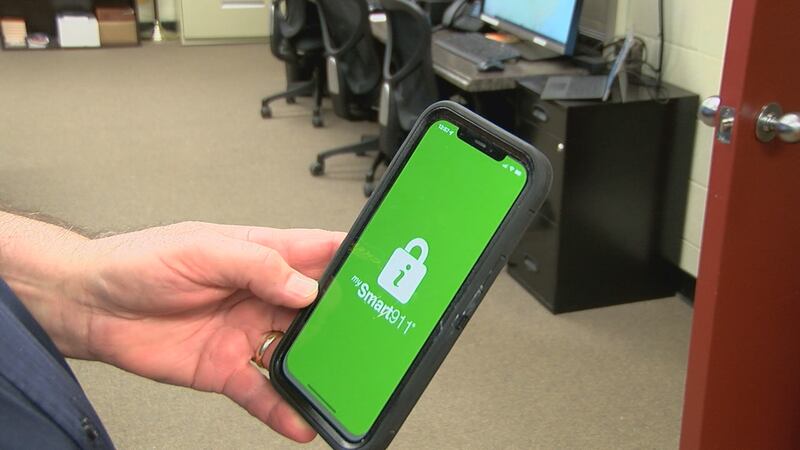 Published: Aug. 9, 2023 at 11:59 AM EDT
TAZEWELL COUNTY, Va. (WVVA) - A recent incident involving a 911 call has prompted the Tazwell County Sheriff's Office to promote a new service that could benefit every resident.
Sheriff Brian Hieatt said it is called Smart911, a free service that allows people to download an app on their cell phone or register through a website on their home computer.
Residents can create a profile and enter information they want to be displayed in the Tazewell County 911 Center in the event they have to call 911 in an emergency.
Such information as the people who live in your home who have special needs or medical problems can be included so when a 911 call is made the profile will automatically show up at the 911 Center.
"I wanted to encourage people to sign up for this after an incident that happened … when the 911 Center had a hang-up call from someone who had previously signed up with Smart911," Hieatt posted. "With the brief time the phone connected it automatically displayed the person's profile, and through the app on the caller's phone dispatchers were able to send a private message from the 911 Center to their phone asking if everything was all right. As it turned out, things were not all right and the person was a victim of an assault and was in danger."
Hieatt said that, although the victim could not speak on the phone for fear of being heard, "through the Smart911 app we were able to communicate back and forth and send help to the address that was already part of the profile that the victim had set up when the app was initially downloaded. Because of this, law enforcement was able to intervene and help in what was a dangerous situation."
The app can help a 911 Dispatcher not only in a law enforcement situation like the one that recently happened, but also in cases of medical emergencies and fires, he added.
"The profile can let them immediately know about allergies a person may have, your emergency contacts, and more in a medical call, or children and pets that may live in a home that is on fire. We are fortunate that Tazewell County is one of only fifteen 911 Centers throughout the Commonwealth of Virginia that have integrated the Smart911 capabilities into their system."
Download the app or look at the website, smart911.com, and consider making a profile for you and your family. If you have any questions you may call Captain Randy Ann Davis of the 911 Center at 276-385-1727.
Copyright 2023 WVVA. All rights reserved.