BSU welcomes former Alderson Broaddus University students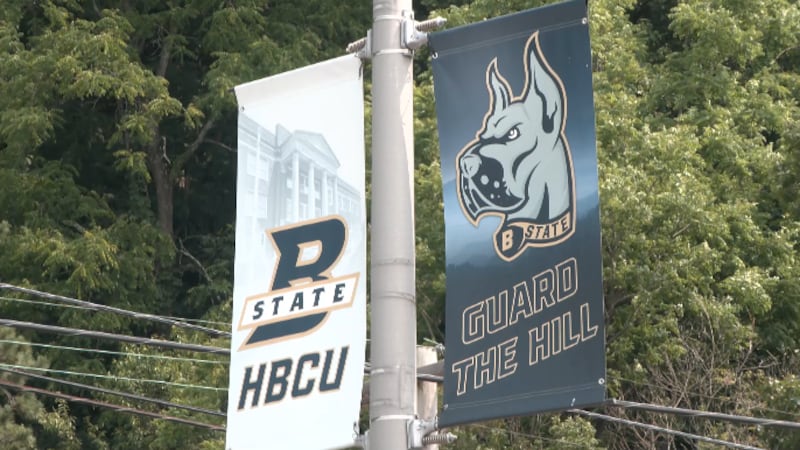 Published: Aug. 4, 2023 at 11:02 AM EDT
BLUEFIELD, W.Va. (WVVA) - Bluefield State University is opening its arms to former Alderson Broaddus University students after the recent announcement of the school's closure.
"You will be granted priority admissions with maximized credit options to continue your educational journey with us," Jim Nelson, BSU's Vice President, Office of Media Relations, said in a message to those students. "We understand the challenges you may be facing due to the closure, and we are committed to supporting you in every way possible. Our priority admissions process ensures a smooth transition for you, enabling you to pick up where you left off and pursue your academic goals. This includes international students as well. "
Alderson Broaddus, a private Baptist college in Philippi that had incurred unacceptable debts, is now moving forward with dissolution after a vote to do so by its board of governors on Monday.
Last year, the school had about 700 students.
BSU's academic programs include Business Administration, Computer Science, Criminal Justice, Elementary Education, International Studies, Nursing (RN to BSN and School Nurse program), and Sport Management.
Nelson said benefits for students include priority admission, maximization of transfer credits, dedicated support and a "vibrant and inclusive learning environment, fostering personal growth and success."
"We are here for you every step of the way, so don't hesitate to reach out if you have any questions," Nelson said.
The BSU admissions team can be reached at 304.327.4065 or admissions@bluefieldstate.edu
Copyright 2023 WVVA. All rights reserved.