We'll see lots of clouds, but rain chances stay low in the coming days
Temps will be seasonable through midweek
Published: May. 22, 2023 at 5:28 PM EDT
High pressure will be taking control of our weather pattern in the coming days. With some degree of onshore southeasterly wind flow, we'll still see lots of clouds over the next couple of days. Rain chances though, should stay relatively nil. Tonight, we'll see partly cloudy skies and low temps in the 50s for most.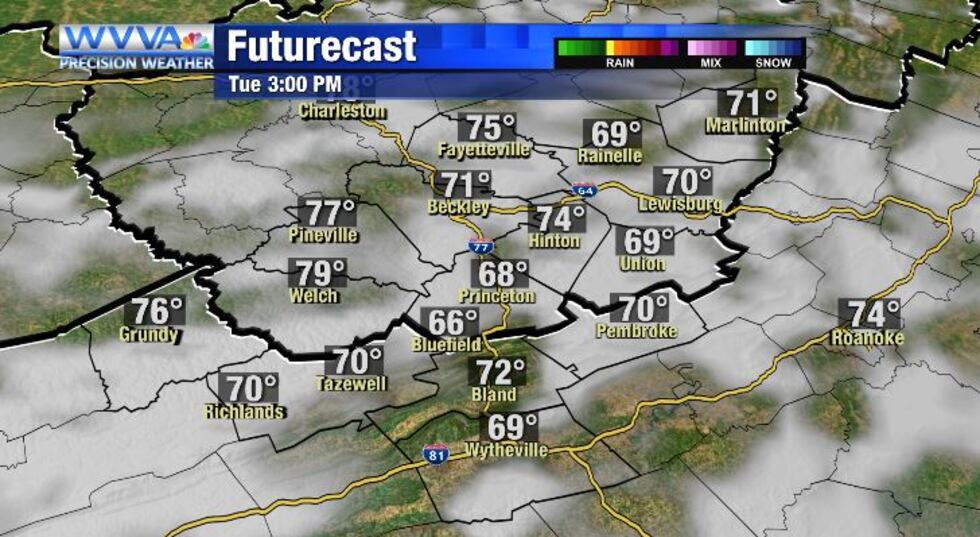 Tomorrow will bring partly sunny skies, and temps in the upper 60s-mid 70s (cooler east, warmer west). Tuesday night will be partly cloudy and seasonable with lows in the 40s and 50s.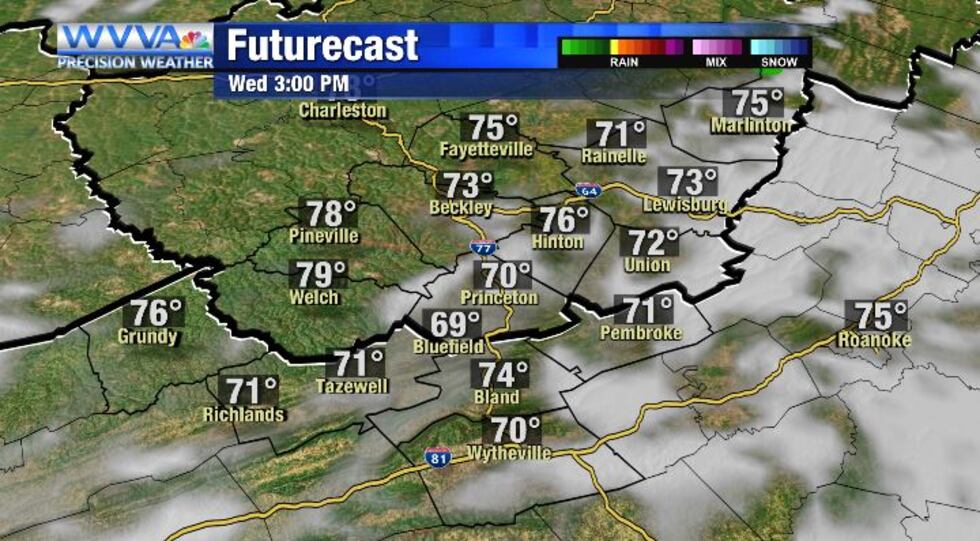 Wednesday will bring essentially a copy and paste forecast; we'll see partly sunny skies and highs on either side of the 70-degree mark.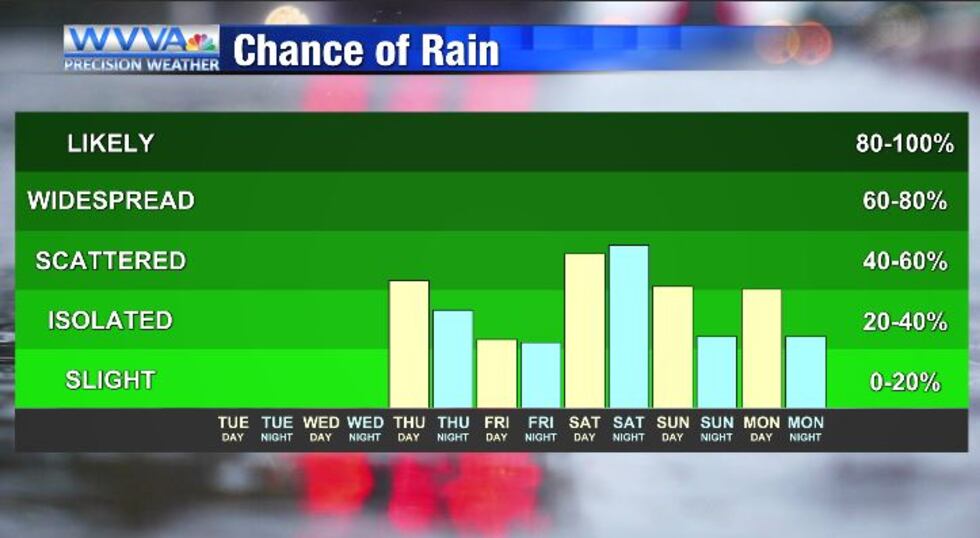 Rain chances will rise Thursday as a low pressure system swings in. We look to remain a bit unsettled as we head toward Memorial Day weekend too...
STAY TUNED!
BLUEFIELD, W.Va. (WVVA) -
Copyright 2023 WVVA. All rights reserved.