The sun will be back out again tomorrow for a beautiful day
Temperatures will be seasonable.
Published: May. 20, 2023 at 6:51 PM EDT
Tonight will see rain continue until around midnight. After that we are looking at a few isolated showers, and an increase in clearing through Sunday morning. Temperatures will be cool again sitting in the upper 40s.
Tomorrow is going to be a beautiful day. We will start out with a few clouds that will mostly taper off through lunchtime. Highs will be very seasonable, topping off in the low 70s. It will be a perfect day for outdoor activities.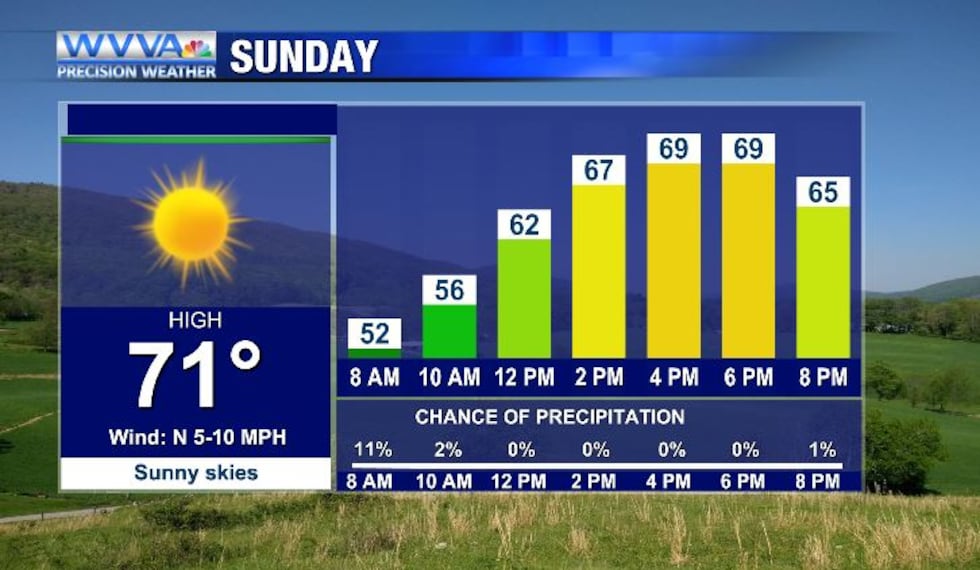 Looking ahead to the start of the work week, temperatures will be down in the low 70s. We will continue to stay dry right up until Thursday, where we'll see the next chance of rain.
Copyright 2023 WVVA. All rights reserved.