GRAPHIC: Man pleads guilty to killing 3, cutting heart from one in Oklahoma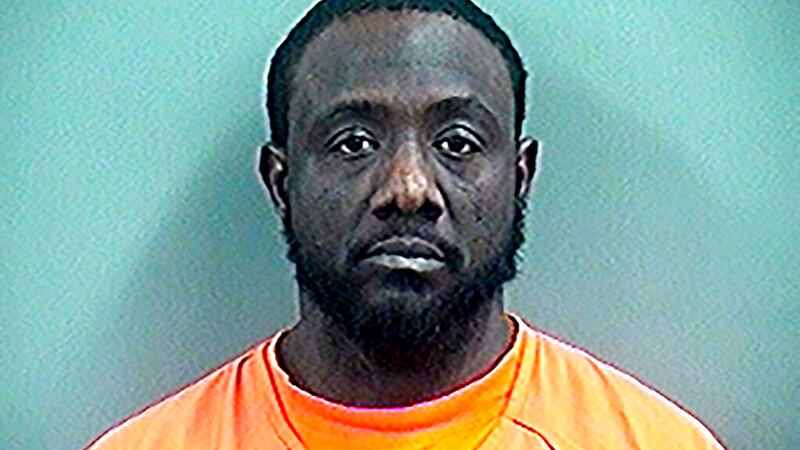 Published: Mar. 16, 2023 at 12:20 PM EDT
CHICKASHA, Okla. (AP) — An Oklahoma man has been sentenced to life in prison after pleading guilty to killing three people, including a woman whose heart was cut from her body, weeks after being released from prison as part of a mass commutation effort.
WARNING: Details of the story may be disturbing.
Lawrence Paul Anderson, 44, pleaded guilty Wednesday in Grady County District Court to three counts of murder and single counts of maiming and assault and battery.
Anderson was sentenced to life without parole as part of a plea deal in which prosecutor Jason Hicks dropped plans to seek the death penalty at the request of the victims' families.
"They don't want a trial," Hicks said at a news conference after the sentencing. "They don't want to sit in a courtroom and listen to all the gory details of what happened to their loved ones."
Investigators said Anderson broke into the home of Andrea Lynn Blankenship, 41, fatally stabbed her and cut out her heart, taking it to the home of his uncle and aunt, Leon Pye and Delsie Pye.
Anderson then cooked and tried to serve the heart to the Pyes, then fatally stabbed Leon Pye, 67, and his 4-year-old granddaughter, Kaeos Yates, and wounding his aunt, Delsie Pye, authorities said.
During sentencing Delsie Pye, 66, said she is heartbroken that a family member would commit such a crime.
Tasha Yates, the mother of Kaeos Yates, cursed Anderson before rushing out of the courtroom.
"Who kills a baby ... who does that?" Yates yelled.
Anderson was released from prison less than a month before the February 2021 attacks after his 20-year prison sentence for drug-related crimes was commuted by Gov. Kevin Stitt following a recommendation from the state Pardon and Parole Board.
A grand jury investigation later found Anderson was wrongly placed on the commutation docket in August 2019 after the board in July 2019 rejected his commutation request, which under board rules require that he wait three years before reapplying.
The board later recommended commutation, which was approved by Stitt, following the second request.
Delsie Pye and the families of the victims have sued Stitt, the Pardon and Parole Board and others for federal civil rights violations related to Anderson's release.
The lawsuit is pending, with all defendants having filed motions to dismiss the action.
Copyright 2023 The Associated Press. All rights reserved.