18-year-old driver charged with vehicular homicide after crashing into Walmart store, police say
Published: Mar. 16, 2023 at 1:10 PM EDT
THOMASVILLE, Ga. (WCTV/Gray News) – An 18-year-old is charged with vehicular homicide after police say he crashed into a Georgia Walmart store, killing one person and injuring several others.
According to Georgia State Patrol, 18-year-old Khalil Amarion Pugh was arrested after the crash Wednesday at the Walmart store in Thomasville.
Police said that just before noon, Pugh was speeding through the parking lot in a gray Toyota Camry when he crashed into the Home & Pharmacy entrance of the store, striking several people.
One shopper, identified as Kenneth Kennedy, was killed. Georgia State Patrol Sgt. 1st Class John Vanlandingham told WCTV that Kennedy was exiting the store when he was struck.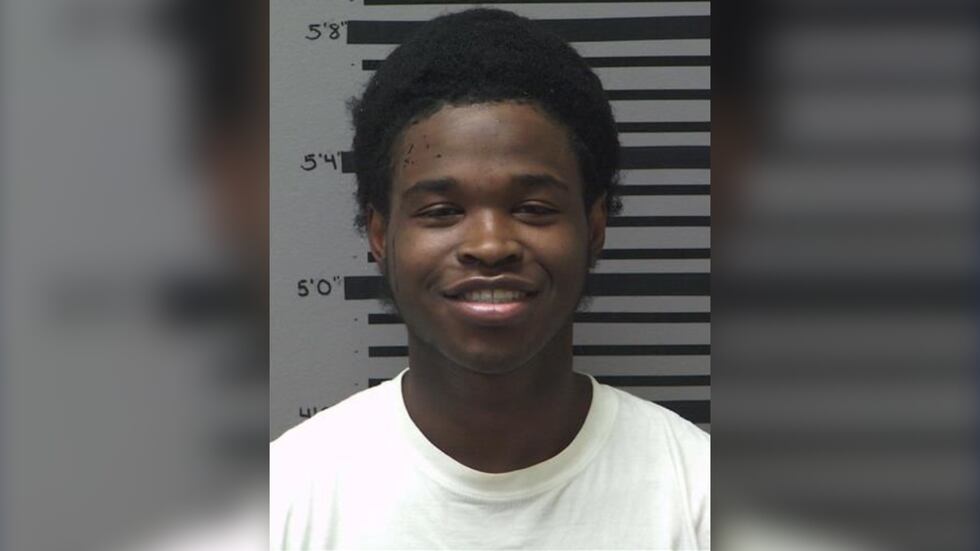 The exact rate of speed Khalil was traveling is still being determined. However, Vanlandingham said after watching surveillance video, it was clear the car was going "well over" the speed limit. Eyewitnesses also described the vehicle as "zooming" past them just before barreling into the store entrance.
"We're trying to piece this all together as to why he was traveling that speed in the parking lot," Vanlandingham said. "We have very good video footage; we're talking to witnesses, and an investigation is underway at this time."
Officials said Pugh attempted to flee the scene after the crash, which was caught on surveillance video. However, he was apprehended by bystanders inside the Walmart.
A passenger was also inside the vehicle at the time of the crash, but that person's identity has not been released. Both Pugh and the passenger were taken into police custody.
According to police, Pugh is facing multiple charges, including first-degree vehicular homicide, reckless driving and driving without a license.
It's unclear if the passenger is facing any charges. Police also have not clarified how many others were injured and the severity of those injuries.
Georgia State Patrol is still investigating.
Copyright 2023 WCTV via Gray Media Group, Inc. All rights reserved.