Wisconsin man charged in Gov. Whitmer plot to change plea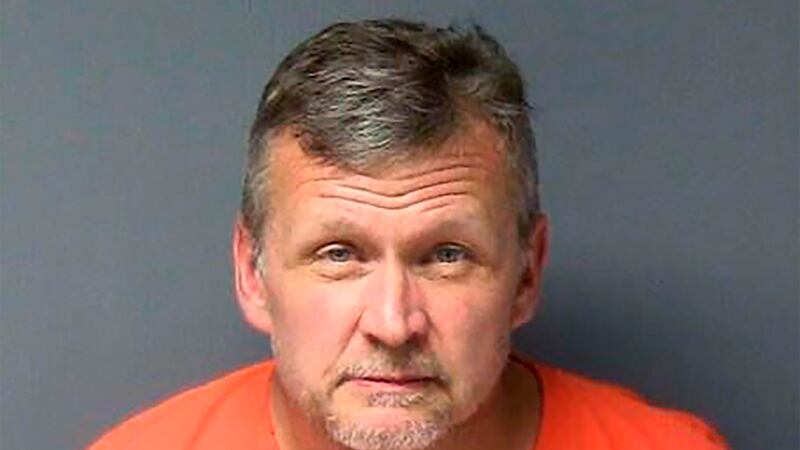 Published: Mar. 14, 2023 at 3:41 PM EDT
(AP) – A Wisconsin man who drove past the vacation home of Michigan Gov. Gretchen Whitmer during a scheme to kidnap her in 2020 is returning to court to change his not-guilty plea, records show.
Brian Higgins is scheduled for a hearing Wednesday in Antrim County court in Bellaire, Michigan.
Higgins, 54, of Wisconsin Dells, Wisconsin, is one of five men charged in northern Michigan with providing material support for an act of terrorism. It wasn't immediately known if he has been offered a deal with a lesser charge.
Higgins' attorney declined to comment Tuesday. The attorney general's office acknowledged only that a hearing was scheduled.
A plea of guilty or no contest would be a big victory for state prosecutors. Three men in a separate but related trial were found guilty in Jackson County in October and are serving long prison terms.
The main Whitmer kidnapping conspiracy was charged in federal court in Grand Rapids. The U.S. Justice Department got convictions against four men there, including leaders Barry Croft Jr. and Adam Fox, though two men were acquitted.
Higgins trained with members of the conspiracy at a "kill house" in a remote hunting area, according to evidence. On that same weekend, in September 2020, he drove with others to scout Whitmer's vacation home in Elk Rapids. She wasn't there at the time.
Despite some confusion over the address, "Higgins drove by the governor's residence and recorded it on the dashcam of his vehicle," prosecutors said in a court filing.
"Higgins noted that he had seen some apartments nearby the governor's residence and suggested that they could rent some of them as a safehouse of sorts," prosecutors said.
Informants and undercover FBI agents were inside the group, recording conversations and gathering evidence. The plot was broken up in fall 2020, and Whitmer was not physically harmed.
___
Follow Ed White at http://twitter.com/edwritez
Copyright 2023 The Associated Press. All rights reserved.