In Focus: HopeWords, a Writers' Conference coming to Bluefield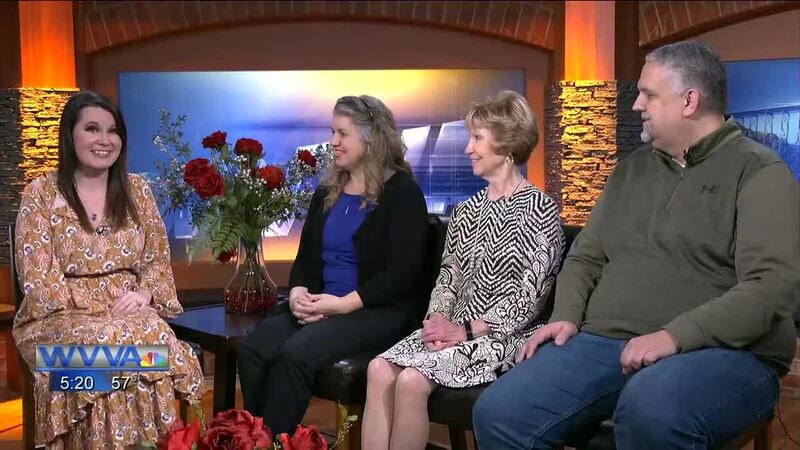 Published: Mar. 13, 2023 at 2:46 PM EDT
BLUEFIELD, W.Va. (WVVA) - On the Sunday March 12 edition of In Focus, WVVA featured the fifth annual HopeWords Writers' Conference. It will be held at the historic Granada Theater in Bluefield, W.Va.
It will be held on Friday March 24 and Saturday March 25.
There are national and local writers featured. Katherine Paterson, the author of Bridge to Terabithia will be one of the speakers.
There are a few spots left for people who live locally in the Bluefield area. It's $115. To register and learn more, go here.
The guests on this Sunday's In Focus include: Nicole Thompson, house manager with Bluefield Arts and Revitalization Corporation (BARC), Marie Blackwell, the ambassador for the city of Bluefield, and Travis Lowe, with HopeWords, a Writers' Conference.
To watch a previous story WVVA did on the upcoming conference, go here. To watch a shorter preview of this In Focus segment, go here.
What is In Focus?
In Focus is community affairs show about people, events and important topics in the Two Virginias.
When does it air?
It airs every Sun. morning on WVVA at 9 a.m.
Who should I contact if I have an idea for an In Focus topic?
If you have an idea for a segment, please email evening anchor/content mgr. Melinda Zosh at mzosh@wvva.com
Copyright 2023 WVVA. All rights reserved.