Ranielle Elementary presented Emergency Response Shield by Ranielle Police Department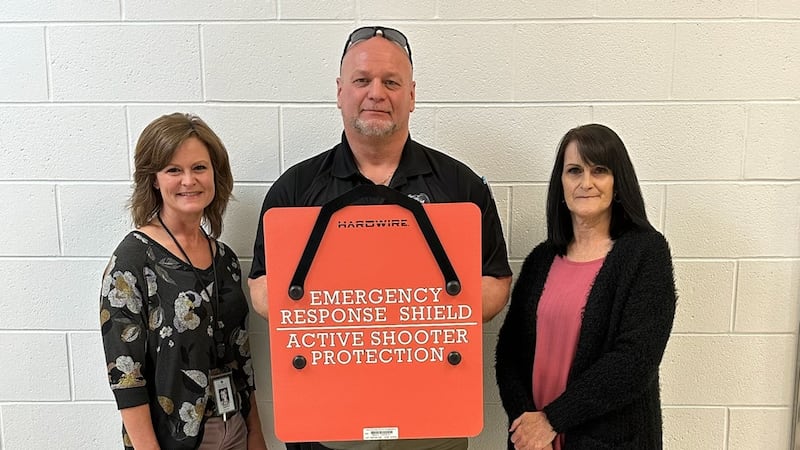 Published: Feb. 20, 2023 at 4:43 PM EST
RANIELLE, W.Va. (WVVA) - Ranielle Police Department presented an Emergency Response Shield (ERS), purchased through Hardwire, LLC., to Ranielle Elementary on Monday.
According to the Ranielle Police Department, "The ERS will provide protection to students, staff, and law enforcement at the school in the event of an active shooter incident." Sgt. E.D. Vaught is Ranielle Elementary's SRO, and he will be the one to access the ERS in the event of an emergency.
RPD also said that in the next few weeks, they will be presenting an ERS to Crichton, Rupert, and Smoot Elementary Schools in Greenbrier County.
Copyright 2023 WVVA. All rights reserved.