Crews, town leaders share future impact of Fayetteville Elementary School renovation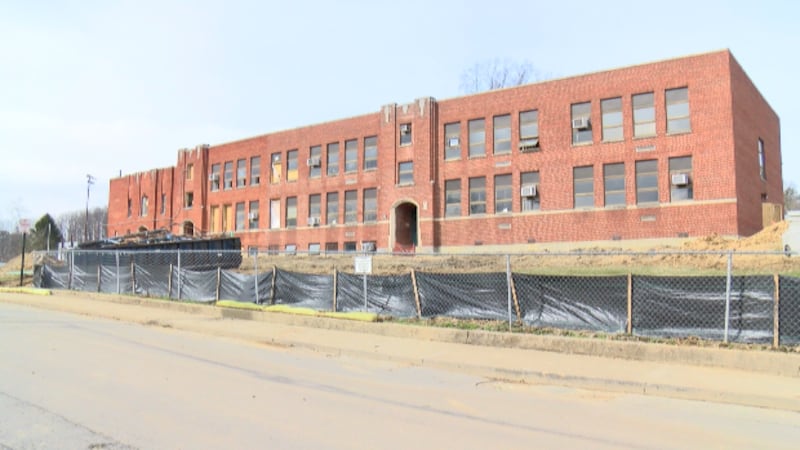 Published: Feb. 7, 2023 at 6:22 PM EST
FAYETTEVILLE, W.Va. (WVVA) - On February 1, Whitewater Property Ventures announced the official name of the apartment complex being built inside the old Fayetteville Elementary School.
It's called Wiseman and High Apartments and will feature 19 one and two-bedroom, long-term rental apartments.
WVVA spoke to Town Superintendent Matt Diedrich about the ongoing project. He says the complex will help fix Fayetteville's current issue with a lack of housing.
"It's great to offer this type of housing and, like you said, in an underutilized building otherwise where the schools left," he shared. "We're able to take buildings and not just sit there. We can reuse them for something we need in town."
And with the apartments located a stone's throw away from most of the area's businesses, Diedrich also says it could provide an economic boost.
"They'll [tenants] be in walking distance and I'm sure that'll be appealing to people that live there, being able to walk downtown and get what they need."
But it's not just the Town of Fayetteville that thinks this project will be a good move for the community. The developers and crews believe so too.
Preston Wendell, his father, Charles Wendell, and his uncle, Pam Hooten, are the founders of Whitewater Property Ventures located in Fayetteville. While Wendell's father has been developing hotels since the 80s, this is his first big project. One that he says couldn't be more fitting.
"To get to bring a project back in my hometown to life, it's gonna put, you know, Fayetteville even more on the map to attract, you know, families and travelers...so we are really excited to hopefully be a catalyst in that."
In addition to being a developer on the project, Wendell also has a personal connection to the property.
"...the fact that I grew up here, went to middle school and elementary school there along with my dad, along with my brother, you know, went away for a while but now I have three kids," he said. "It's just really exciting to be back and just see Fayetteville again in this new light."
Then there's Bradley Scott, the owner of New River Contracting Company. Scott and his crew have been the ones on the ground, turning old classrooms into modern living spaces, while keeping as much of the historical integrity of the building as possible.
As a Fayette County local, Scott says he's honored to be a piece of this legacy.
"A short answer would be it feels great, but great doesn't encompass what it means to be able to get involved in a project that not only has so much meaning to so many people throughout the life of this existing building but also now has the opportunity to live on and affect people in a whole nother way."
Wiseman and High Apartments are scheduled to be completed and open this fall. With just a few months of work left, Scott explained that they are entering the finishing stage of the project. This includes putting in those final touches to make the apartments look perfect.
Applications are already being taken to become a tenant at Wiseman and High Apartments. Click here to apply or just to learn more about the project.
This year, the school building turns 100 years old.
Copyright 2022 WVVA. All rights reserved.