"Inside Out" art gallery showcases incarcerated artists at Concord U
The exhibit hopes to use art to show the person behind the prisoner.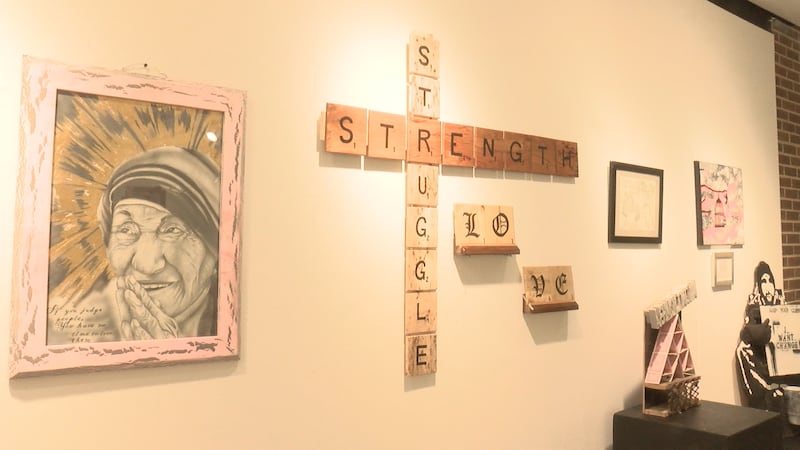 Published: Feb. 2, 2023 at 8:30 PM EST
ATHENS, W.Va. (WVVA) -The campus of Concord University was the site of a preview for a new art gallery Thursday, and, while some successful artists may live in mansions, this art was created in a different type of "big house." The traveling "Inside Out" exhibit showcases art made by incarcerated artists using materials found in prison. The goal of the exhibit is to show people on the outside the visualization of the voice of these artists behind bars. Lori Pace, a Criminology instructor at Concord, says her students were amazed by the stories behind the artwork, adding they also marveled at the ingenuity of the artists. Many of them used contraband in creative ways to share their voice.
"So, we're just amazed with how innovative they are and what they're able to put together. There's a rose that the artist soaked bread – like white bread – and... turned it into something that would be like ceramic, and then, the color on the rose, they extracted from M&M's, so they soaked candy and got the color..." says Pace.
The exhibit will be open to anyone interested in checking it out beginning this coming Monday, February 6th through March 3rd, from 9 AM to 4 PM in the Alexander Fine Arts Building.
Copyright 2023 WVVA. All rights reserved.