Forensic genealogy identifies Portsmouth woman as victim in 1971 cold case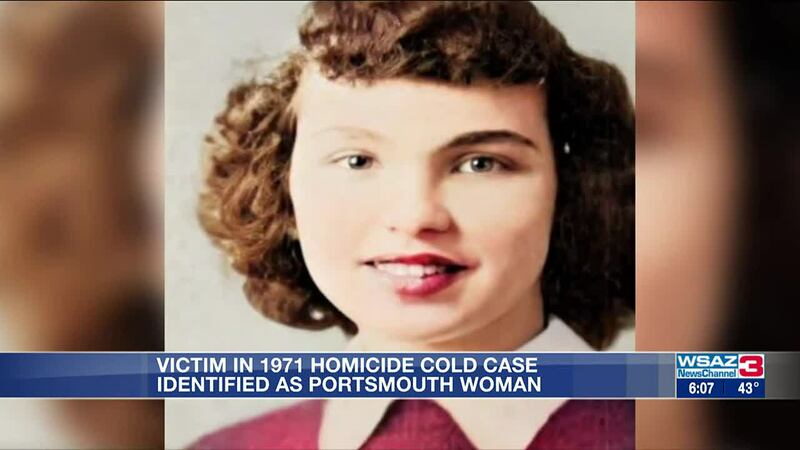 Published: Jan. 30, 2023 at 7:21 PM EST
PORTSMOUTH, Ohio (WSAZ) - More than 50 years later, a Portsmouth woman was identified as the female victim in a 1971 cold case.
Detectives with the Mohave County Sheriff's Office have identified the woman as Colleen Audrey Rice, from Portsmouth, Ohio.
Rice's remains were found on Jan. 23, 1971 in Mohave County, Arizona. Investigators say the victim was located in a canvas sack that had been tied at the top with a white cotton rope. In 2022, MCSO Cold Case investigators partnered with Othram Inc. to determine if DNA testing and Forensic-Grade Genome Sequencing could help give insight into the woman's identity.
"It's a story that's told over and over again through forensic genealogy," said Eli Allen.
Allen is a local genealogist with Wandering Appalachia. He helped provide documents that contributed to building Rice's family tree. In the process, he discovered that he is a distant relative of Rice.
"When we start looking into the records, we starting tying into larger groups like Family Search and Ancestry and we saw that a large body of work had been done," Allen said.
Now that the victim in this cold case has been identified as Rice, much of her life and death still remains a mystery. Investigators in Arizona say that Rice attended Portsmouth High School and was married in Ohio in 1946.
"Not all records are online. A lot of them are in our local courthouses and our journals. They are in our family folklore and those continue to a larger base of records that can be accessible for investigations," Allen said. "Anytime there is an unfinished story there, they are always working to finish it."
Anyone with information regarding Rice or the incident is encouraged to contact the Mohave County Sheriff's Office SIU at 928-753-0753 ext. 4408 or call the toll-free number at 1-800-522-4312 and reference DR# 71-0383.
Copyright 2023 WSAZ. All rights reserved.