Green Bank Telescope makes breakthrough on Moon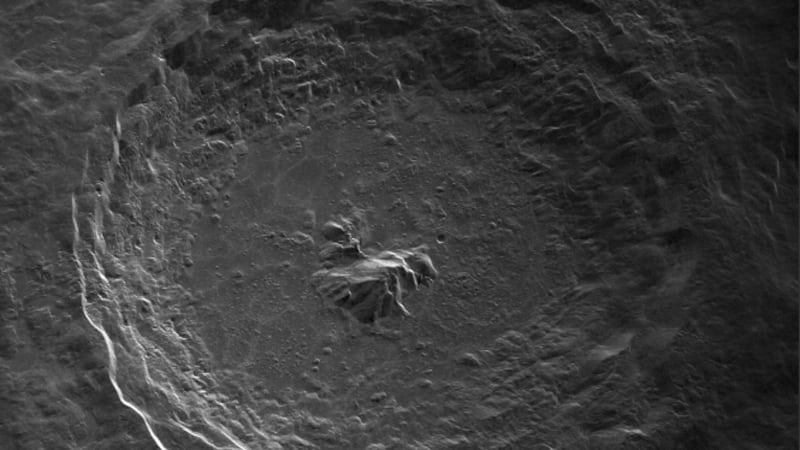 Published: Jan. 30, 2023 at 12:14 PM EST
GREEN BANK, W.Va. (WVVA) - Just this past Thursday, an asteroid the size of a delivery truck narrowly missed Earth. Had it come any closer, scientists predicted it would have burned up in the atmosphere with possible meteorites raining down.
While that asteroid was a near miss, what about the next one?
According to Patrick Taylor, the Radar Division Head at the National Radio Observatory & Green Bank Observatory, recent breakthroughs at their facility could help evaluate planetary threats in the future.
Until recently, the world's largest fully steerable radio telescope at Green Bank functioned largely as a receiver. "Someone else would send the signal and Green Bank would listen for the echo that comes back," he said. "But now, we're doing the transmitting from Green Bank itself."
Green Bank is using the telescope to capture images through radio waves. While Green Bank is not the first to complete such a process, he said their recent images captured of the moon are the highest resolution ever taken. "The idea is to transmit signals from Green Bank so they bounce off of objects in the Solar System and we get the echo back so we can study it."
He explained that the process could be a powerful tool in using the telescope to identify other threats.
"Radar is a very powerful way of studying asteroids. You can see how they're moving through space, where they are going to be in the future, how big they are, what they're made of...everything you need to know to evaluate the risk impact to earth."
As part of a worldwide network of scientists monitoring for planetary threats, he said Green Bank could be a powerful tool in securing a clear image of those threats with insight on how to stop them.
Copyright 2023 WVVA. All rights reserved.