Man on trial for sexually abusing his son is acquitted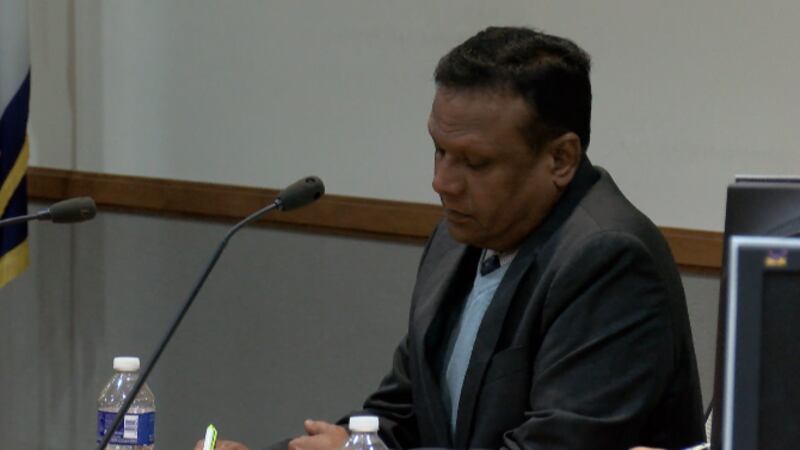 Published: Jan. 26, 2023 at 6:54 PM EST
BECKLEY, W.Va. (WVVA) - GRAPHIC CONTENT.
49-year-old Amburose Mariagnanaprakasam, a Raleigh Couty man on trial for the alleged sexual abuse of his son, was acquitted by the jury Thursday afternoon. Mariagnanaprakasam was facing 20 counts of sexual abuse by a parent, guardian, custodian or a person in a position of trust.
Mariagnanaprakasam is originally from India and immigrated to the United States around 2008.
During the trial, Raleigh County Prosecuting Attorney Ben Hatfield said that from August of 2016 to June of 2020 the defendant sexually abused his son, who was between the ages of five and nine at the time.
Mariagnanaprakasam's defense attorney David Kirkpatrick told the jury during opening statements on Tuesday that his client did touch his son's genitals but only as part of a cultural practice. This practice was sometimes done in front of all members of the home and accompanied by a song. Kirkpatrick explained that in Mariagnanaprakasam's culture, it is done to show honor to one's male heir.
WVVA reached out to Kirkpatrick following the jury's verdict. He says they are happy to see that the jury was able to keep an open mind throughout the proceedings.
For the last two years, Mariagnanaprakasam has been under home monitoring. Kirkpatrick said he is now working to rebuild his life.
Man on trial in Raleigh County for sexually abusing son says it's part of cultural practice (wvva.com)
Copyright 2022 WVVA. All rights reserved.