Topless woman breaks into church, destroys Jesus statue, police say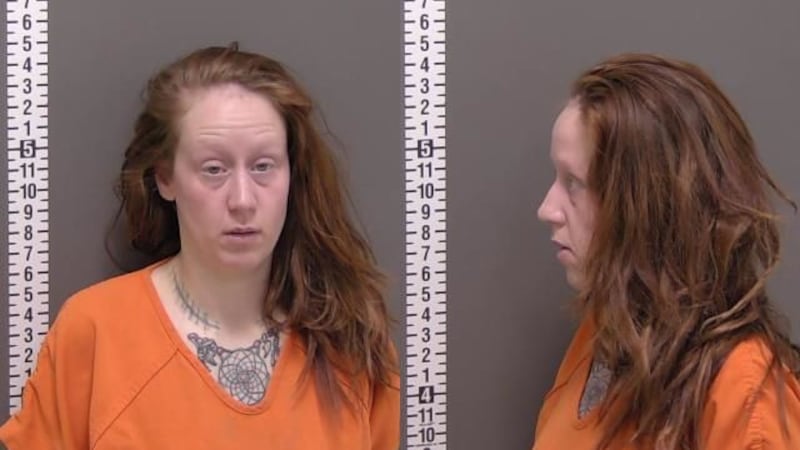 Published: Jan. 25, 2023 at 1:24 PM EST
FARGO, N.D. (Valley News Live/Gray News) - Police said a woman wearing no shirt or bra broke into a Catholic church in North Dakota and destroyed a statue of Jesus.
Fargo police said they responded to a call at St. Mary's Cathedral in downtown around 6:30 p.m. Tuesday for a topless woman damaging property. When officers arrived, they said they saw a woman running across the street but were able to detain her.
According to court documents, the woman also had no shoes on. Police identified her as 35-year-old Brittney Marie Reynolds.
Officers said Reynolds was not able to answer basic questions and appeared to be under the influence of narcotics.
The Rev. Riley Durkin provided security camera footage to authorities, and court documents state it showed Reynolds enter the church and knock over a potted plant before making her way to a large Jesus statue on the wall.
The statue was ripped from the wall and smashed on the floor. The woman on the video can be seen leaving shortly after that.
Police reached out to Monsignor Joseph Goering for an estimated cost of damage. He said he was unsure of the exact value, but a similar statue was found online at a price of $11,500.
Reynolds was being held at the Cass County Jail and was set to make her first court appearance Wednesday. Officials also issued an additional warrant for Reynolds after she was accused of assaulting Essentia Health Emergency Room staff.
Copyright 2023 KVLY via Gray Media Group, Inc. All rights reserved.