Man on trial in Raleigh County for sexually abusing son says it's part of cultural practice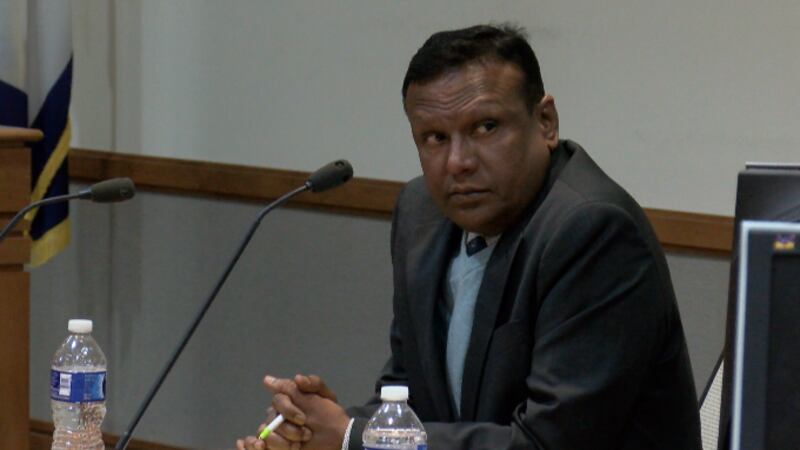 Published: Jan. 24, 2023 at 6:01 PM EST
BECKLEY, W.Va. (WVVA) - GRAPHIC CONTENT.
A man on trial in Raleigh County Circuit Court for sexually abusing his son over four years claims the act is part of a cultural practice.
49-year-old Amburose Mariagnanaprakasam faces 20 counts of sexual abuse by a parent, guardian, custodian or a person in a position of trust.
During opening statements on Tuesday, Raleigh County Prosecuting Attorney Ben Hatfield shared with jurors what happened in the defendant's Shady Spring home from August of 2016 through June of 2020. Hatfield says it was inappropriate touching between a father and son.
"From the age he [son] was five to the age he was nine, he was abused sexually by his father...When I break down this case to its very fundamental core, this is a case about a little boy. It's nothing more; it's nothing less."
It is safe to say in most trials, the defense refutes statements made by prosecutors, but in this case, the defense told the jury that the defendant touched his son, but not for sexual gratification.
"He did, in fact, engage in a practice of touching his son's genitals," said defense attorney David Kirkpatrick. "...but you're going to hear evidence as to why. Okay? You're going to hear evidence that it was not done for sexual gratification, but it was done in honor of having a male heir pursuant to his custom that he was raised in."
Kirkpatrick told the jury his client is originally from India, immigrating to the United States roughly 15 years ago, where he began working as a pharmacist.
In the defendant's culture, this practice of touching the genitalia of one's son is known as "male homage."
"It was something that was not done clandestinely, secretively. It was done in front of all family members, generally when the child got up and came to breakfast in the morning or when the family went to bed at night," Kirkpatrick stated.
During the proceedings on Tuesday, it was revealed that the defendant stopped the practice when his son started asking questions. This is set to continue in Raleigh County Circuit Court.
Copyright 2022 WVVA. All rights reserved.