Dry today but more wintry weather is on the way
A wintry mix is possible for some Wednesday morning
Published: Jan. 24, 2023 at 7:28 AM EST
We are dry with mainly cloudy skies this morning, but clouds will decrease throughout the day leading to mainly sunny skies this afternoon. Temperatures will climb into the 40s for most this afternoon.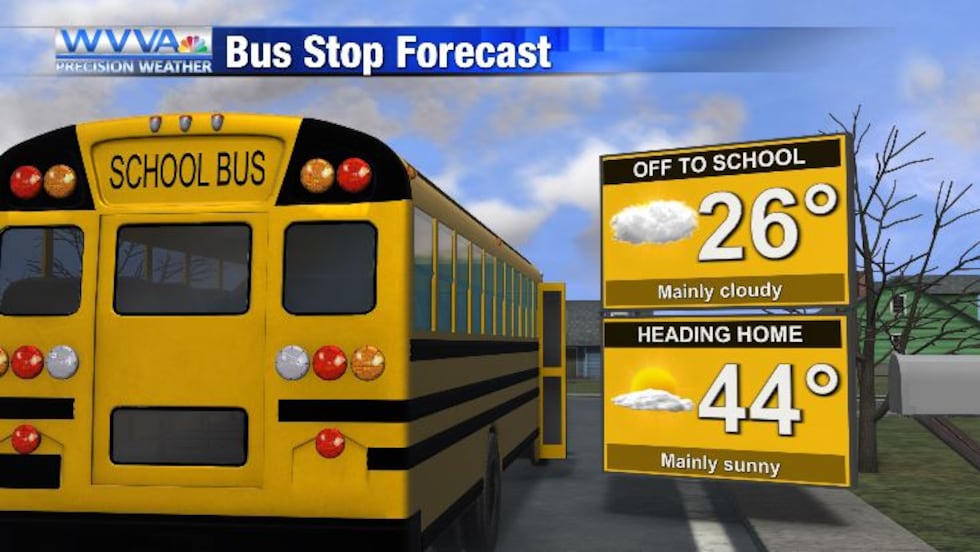 Increasing clouds are expected tonight as our next storm approaches the region. We could see some rain, freezing rain, and sleet make its way into the region very late tonight. Temperatures will drop down into the upper 20s and 30s overnight.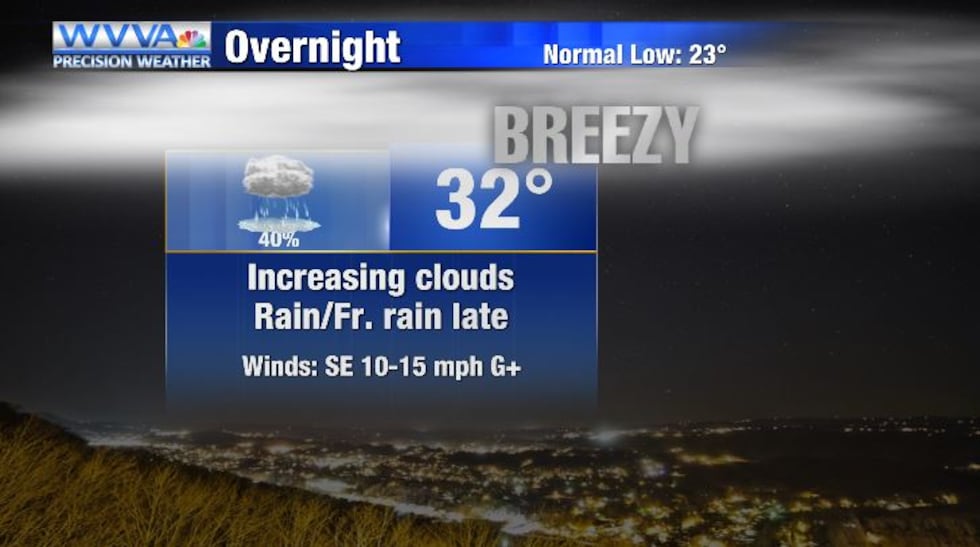 Rain will make its way through the area tomorrow with pockets of freezing rain, sleet, and possibly some snow mixing in especially for those north of I-64. Precipitation should lighten up Wednesday afternoon as temperatures climb into the 50s for our lower elevations and the upper 30s and 40s for the rest of us. We'll be windy as well with wind gusts as high as 40-50 mph at times.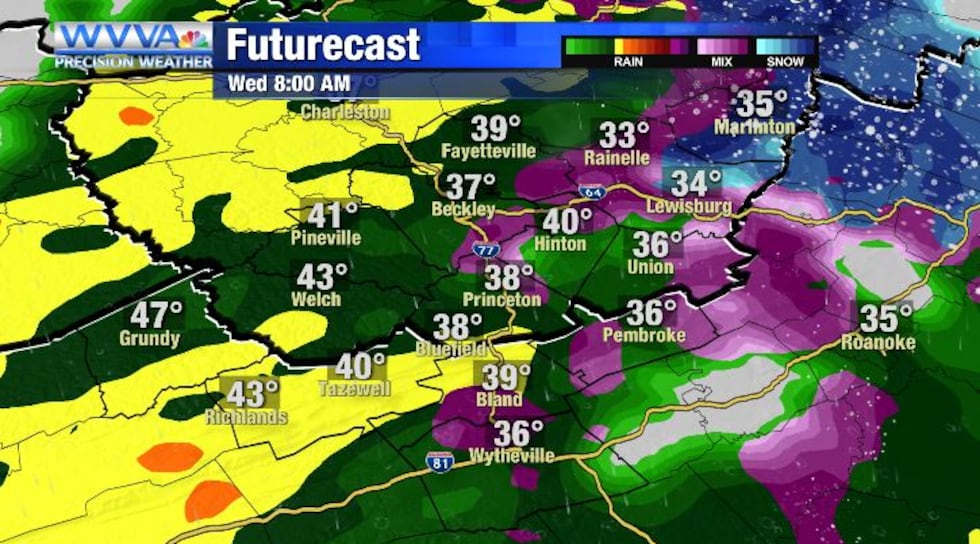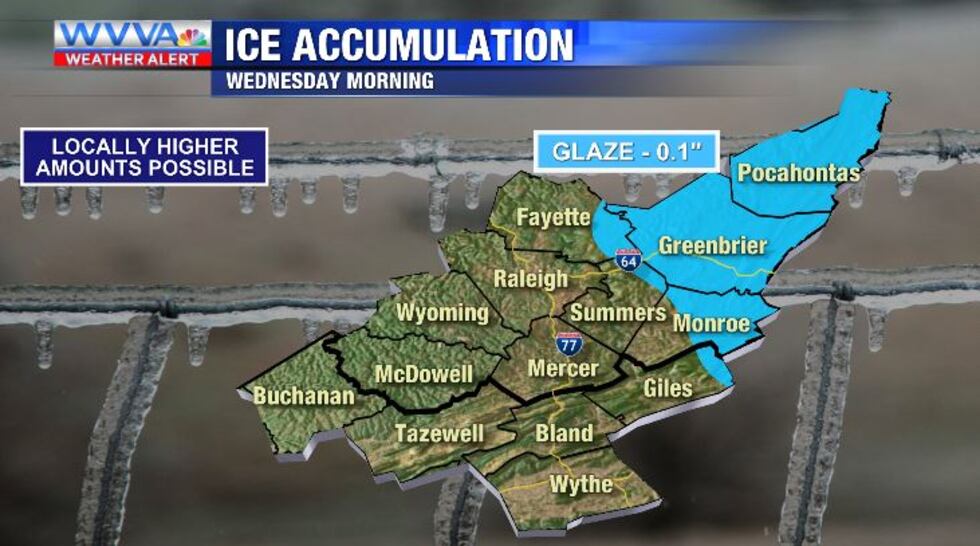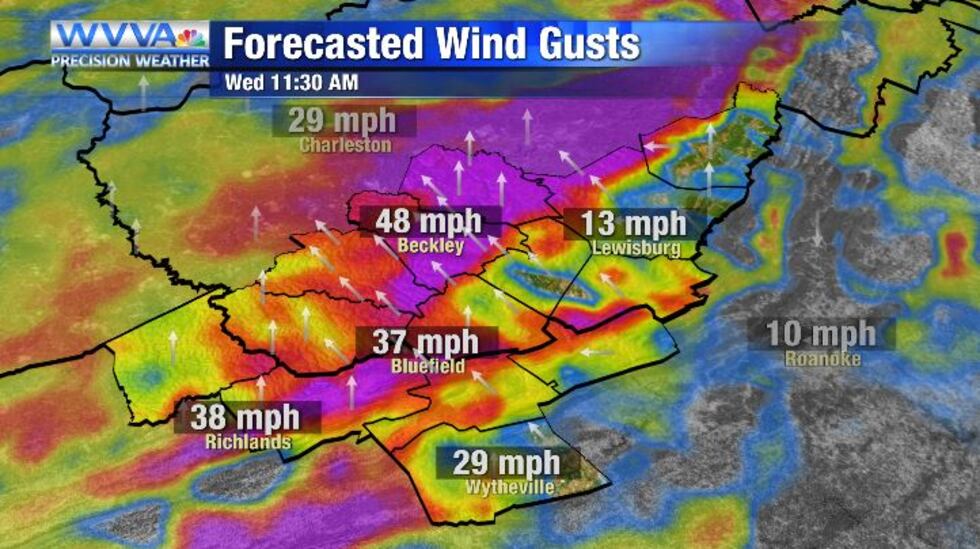 Winds will flip out of the northwest on Wednesday night/Thursday which will bring in much colder temperatures. Those gusty winds will also ride up our mountains and provide us with some upslope snow showers throughout the day on Thursday. Our western facing slopes could pick up an inch or two with some higher amounts for the higher elevations and lower amounts for our eastern facing slopes and the lower elevations. High temperatures will only top off in the upper 20s and low 30s on Thursday, but the wind will make it feel even colder.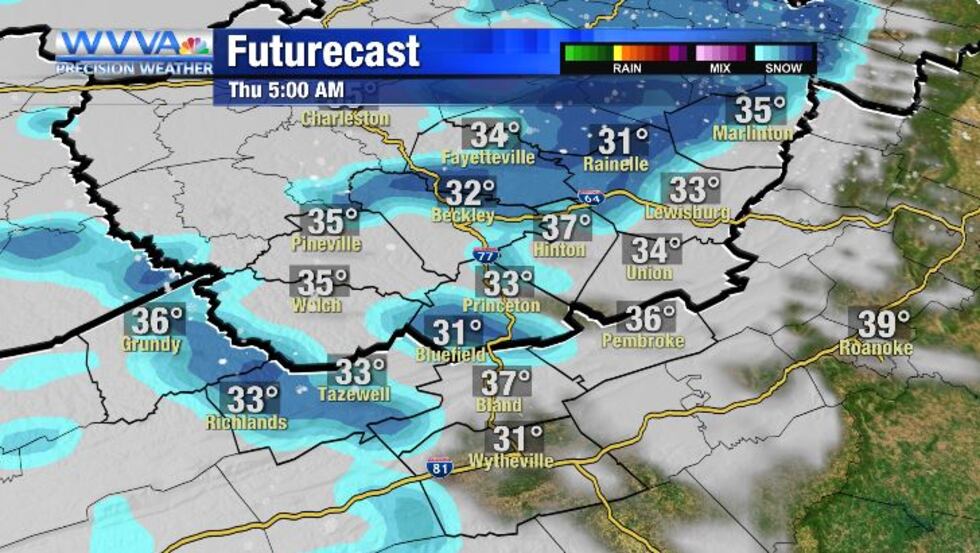 We could see a few more flurries lingering into Friday and Saturday, but most should dry up and stay chilly. Make sure to stay tuned and catch the latest on WVVA.
Copyright 2023 WVVA. All rights reserved.