Chilly, windy, and damp weather on tap for midweek
Some areas could see a mix of rain, ice, and snow on Wednesday
Published: Jan. 24, 2023 at 5:44 PM EST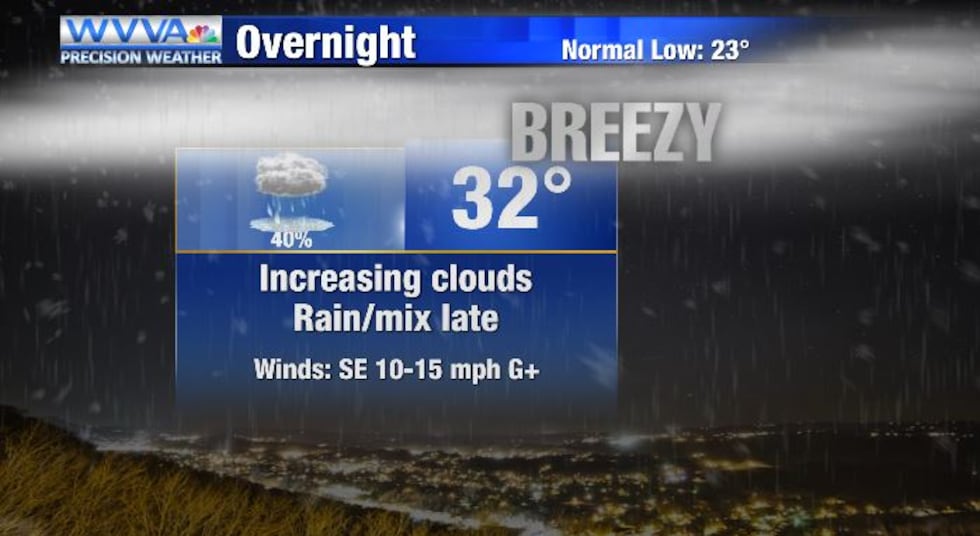 Low pressure heading our way from the southwest will bring more cloud cover into tonight, followed by a mix of precipitation types tomorrow. Overnight, low temps will hit the 30s (around freezing) and cloud cover will thicken. By sunrise Wednesday, cold rain will develop across most of the area. Areas along and north of the I-64 corridor are more likley to experience a wintry mix of rain, ice, and snow.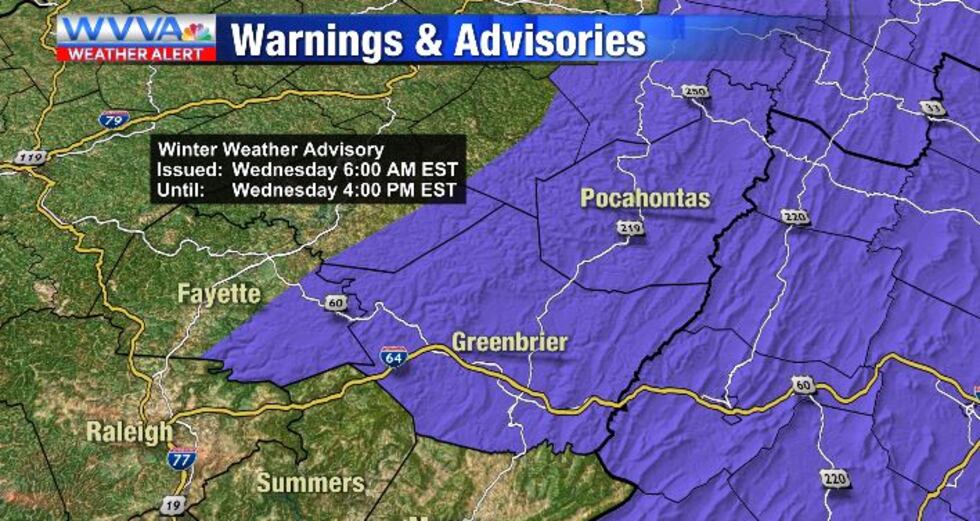 A WINTER WEATHER ADVISORY WILL GO INTO EFFECT 6 AM WEDNESDAY FOR POCAHONTAS, FAYETTE, AND GREENBRIER COUNTIES. In these areas, a glaze to a .10″ of ice accretion will be possible Wednesday AM, along with an inch (give or take a bit) of snow/sleet at higher elevations. Slick spots will be possible, especially on elevated surfaces like bridges and overpasses.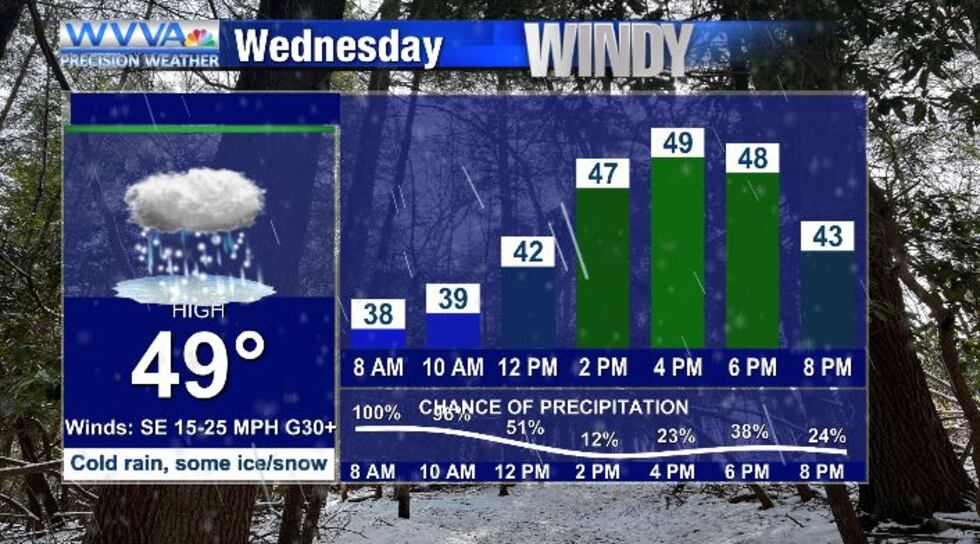 Wednesday afternoon, precip will wind down, but winds will change direction as the front departs, and colder air will surge in Wednesday night-early Thursday.
Snow showers will be possible across our western facing slopes Thursday, on and off all the way into Friday AM.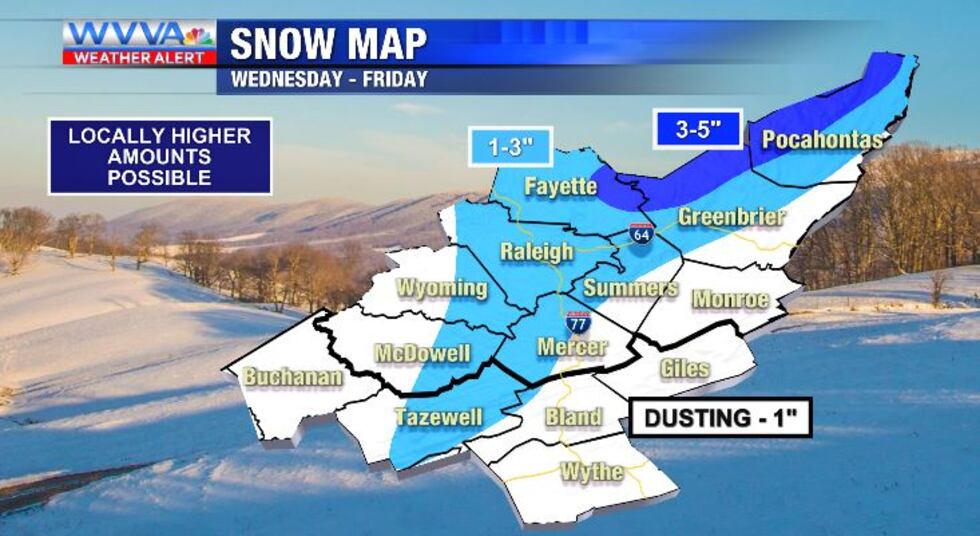 With drier air present though, this snow won't add up to much, but slick roads will still be possible here and there!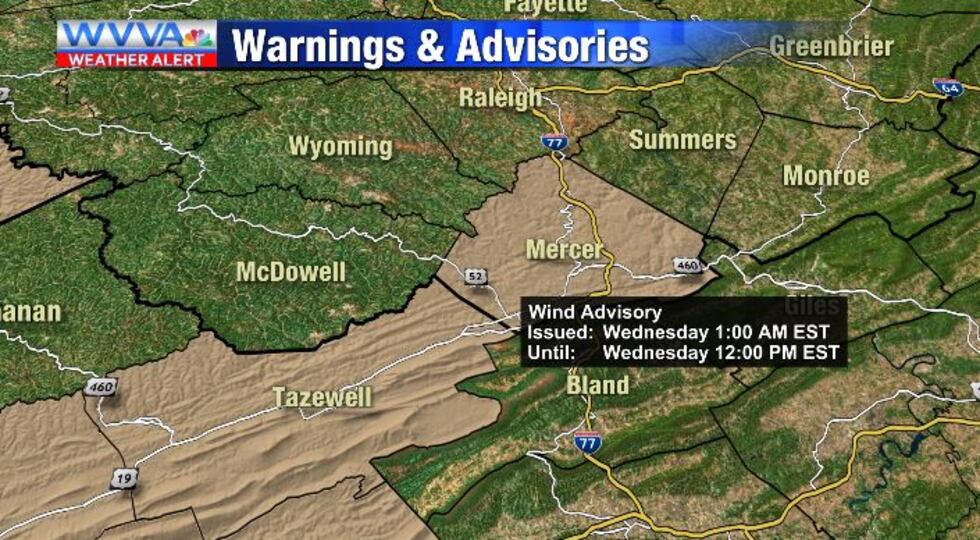 WINDS WILL ALSO BE GUSTY in the coming days, especially through Wednesday and Thursday.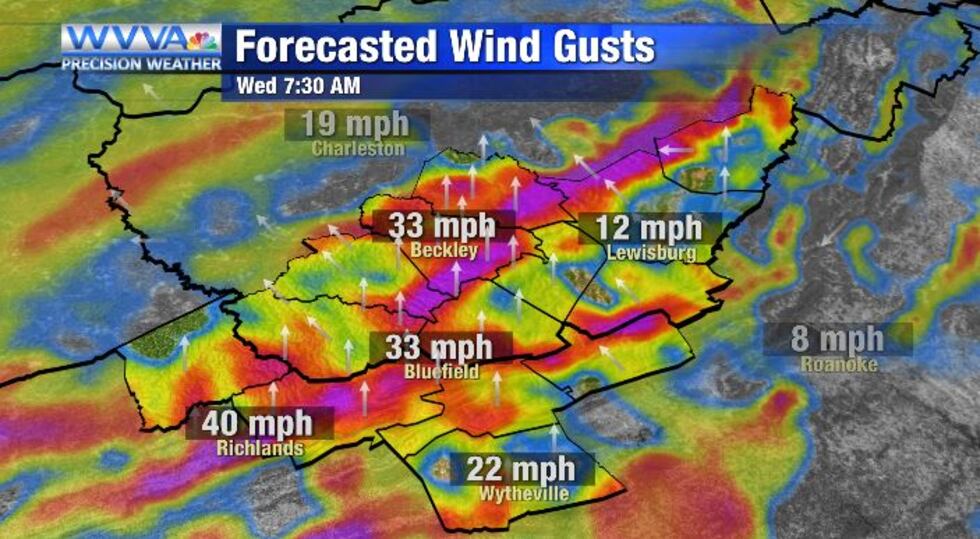 A WIND ADVISORY will go into effect WED AM for Mercer and Tazewell counties, where gusts could reach the 50 MPH range.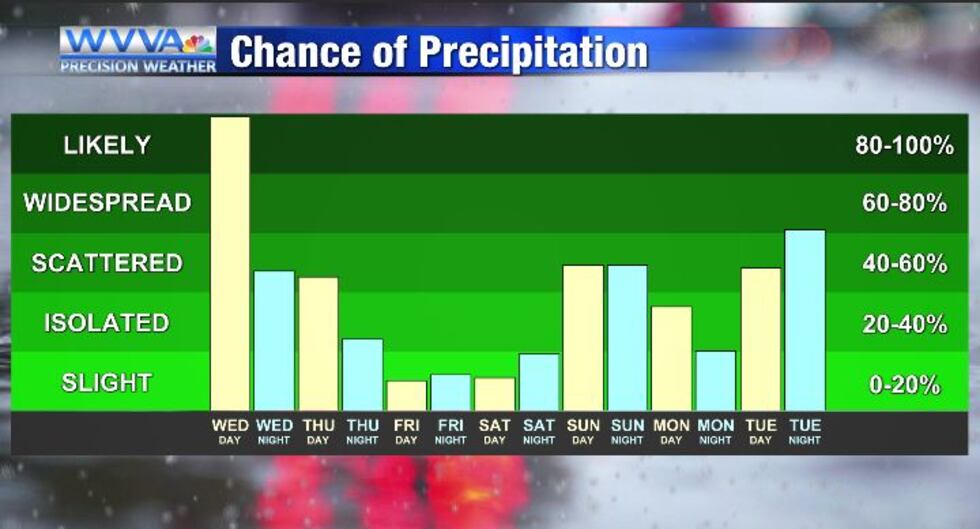 By Saturday, we'll be drying out, but another system could bring more rain/snow/ice early next week. STAY TUNED!
BLUEFIELD, W.Va. (WVVA) -
Copyright 2023 WVVA. All rights reserved.