In Focus: Upcoming Oktoberfest events in the Two Virginias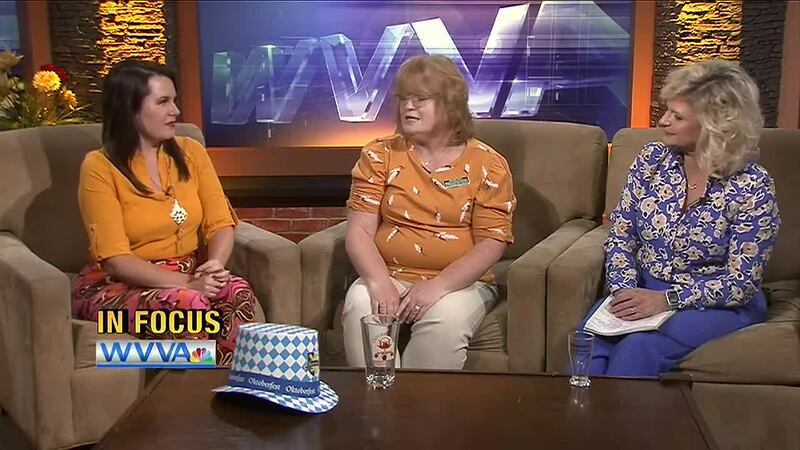 Published: Sep. 20, 2022 at 7:49 PM EDT
BLUEFIELD, W.Va. (WVVA) - On the Sun. Sept. 18 edition of In Focus, WVVA featured three upcoming events in Virginia and West Virginia.
BLUEFIELD, WV EVENT: there is an Oktoberfest event n Bluefield, W.Va. at Bluefield City Park on Sat. Sept. 24 from 3-7 p.m. Tickets are $30 in advance and $35 at the gate. There will be live music, craft beer options, food and more. Proceeds benefit the Bluefield Beautification Commission. To purchase tickets in advance, go here.
TAZEWELL, VA EVENT UPDATE: There is an Oktobrewfest coming up Sat. Oct. 1 in Tazewell, Va. That event is happening from 5-10 p.m. There is now a new location for the event. It will no longer be held on Main St. in Tazewell. It will now be held at the Tazewell County Fairgrounds inside Nuckolls Hall.
There will be music, food, beer, wine and cider options. Tasting tickets are $35 in advance, $40 at the gate and $10 for a non-drinking ticket. For more information, go here.
WYTHEVILLE, VA EVENT UPDATE: There is an Oktoberfest event happening in Wytheville, Va. It was scheduled for Sat. Oct. 1 from 11 a.m. until 4 p.m. at the Homestead Museum. However, it has been rescheduled for Sat. Oct. 22. There will be live music from 12-3 p.m. The event is happening from 11 a.m. until 4 p.m. Admission is free.
In Focus is a community affairs show about people and events in the Two Virginias. It airs every Sun. morning at 9 a.m. on WVVA. If you have an idea for a segment, or if you'd like to be featured for a show, please reach out to evening anchor/content manager Melinda Zosh at mzosh@wvva.com.
Copyright 2022 WVVA. All rights reserved.