"Stay down in the back seat. I think I can go in there." Woman recalls 1960 Green Book cross-country road trip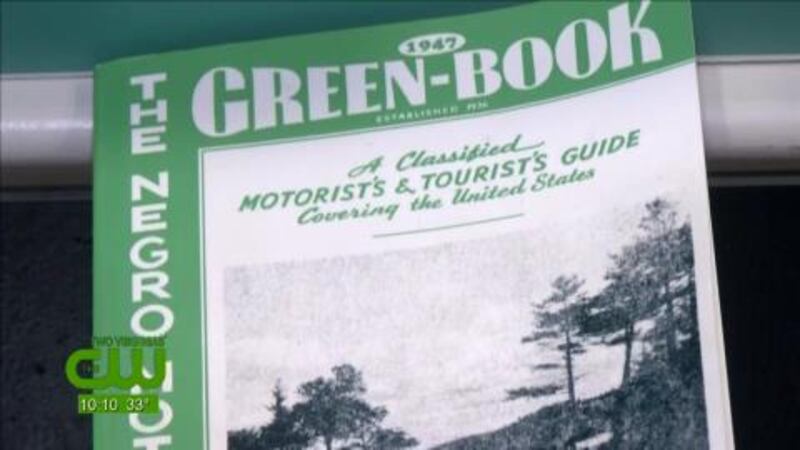 Published: Feb. 28, 2022 at 12:44 PM EST
BLUEFIELD, W.Va. (WVVA) - The Green Book Travel Guide helped African American motorists avoid some of the roadblocks in their travels due to segregation laws and practices. It was a vital reference on the road when Dr. Carolyn Foster Bailey Lewis and her aunt, Thelma Stone, left Bluefield, West Virginia to reunite Lewis with her parents. Stone had been raising her great-niece from the age of six months.
In 1960 that baby girl had grown to a young teenager, raised in Hotel Thelma, one of three Green Book listings in Mercer County, West Virginia. Stone was the hotelier who built her business from the ground up. That year, Lewis' parents had reconciled and wanted their daughter to live with them. Lewis recalls her conversation with her Mama Thelma, " I kept telling her she was the only mama I knew. We got up there and I told them I didn't want to stay. To celebrate me not staying there she drove me on to Anaheim, California and she took me to Disneyland." Lewis said with a smile.
It was on that 2,997-mile road trip Thelma and Lewis were no longer just listed in the Green Book, they needed it because their route took them through some of the states most resistant to tearing down the walls of segregation weaved into the fabric of society in the United States. But sometimes the safe places for them to make pit stops did not sync with the Green Book listings and Stone was forced to defy Jim Crow, "She was very fair-skinned. She could pass for white. She would tell me at certain places stay down in the backseat. I think I can go in here and she would." said Lewis.
The Green Book served Thelma and Lewis like a compass to avoid some of the pitfalls of segregation and "Sundown Towns". Click the video link for more about this first-person account of their cross-country road trip.
Copyright 2022 WVVA. All rights reserved.